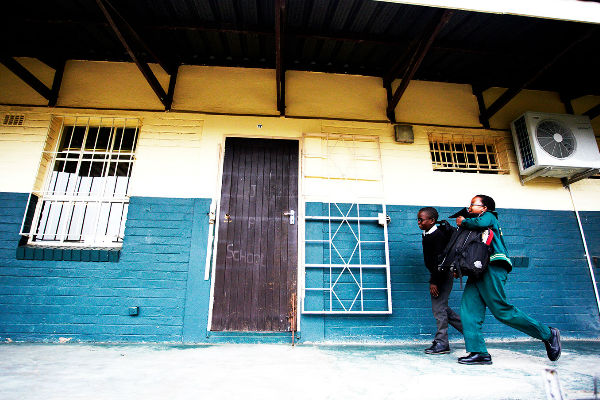 If you and your organisation would like to work alongside the members mentioned, together with supporting individuals including Dr Hannah Faal and Andy Cassels-Brown please do get in touch with: rbourke@iapb.org.
The organisers would also be delighted to receive examples of the work you are doing in this area.
The Environmental Sustainability work group are tackling issues around environmental sustainability, one of the biggest global health priorities.
Environmental degradation and climate change are having devastating impacts in all parts of the world and particularly on the poorest communities. People in these communities often lack access to safe water and sanitation, to sustainable food and energy sources; they live in dangerous, polluted environments and face increasing risks due to natural and man-made disasters. These factors are having significant impacts on health and well-being.
In terms of eye health, communities which are most susceptible to environmental degradation, tend to carry some of the highest rates of avoidable and permanent blindness. Past President of IAPB, Dr Hannah Faal has emphasised the importance of members' engagement in environmental sustainability, due to its strong connections with both Global and Planetary Health.
A number of IAPB members including CBM, VISION 2020 UK, Aravind Eye Care System, together with supporting individuals proposed the formation of the working group.
While members of the group are already focussing on getting the best community services the SWG will also work with IAPB members on minimising the economic and environmental impact of their services.
Examples of actions which can be taken for environmental sustainability are evident in a case study which CBM produced together with Caritas Takeo Eye Hospital in Cambodia. The case study and its checklist consider issues from hospital design, choice of equipment, energy and water supply, through to thinking about how medical waste is safely handled.
CBM hopes the case study will encourage strengthened actions towards environmental sustainability, and also stimulate other IAPB members to share their own related work.
The group are working on these eight key areas:
1.    Create awareness, understanding and buy-in concerning the importance of ES in eye health, with IAPB leadership, members and more widely. A work plan of approaches and activities will be developed.
2.    Promote and encourage networking within the membership concerning ES in eye health. This to include sharing of relevant evidence, approaches, strategies, case studies, resources and best practice models.
3.    Encourage research and review of existing evidence concerning ES in eye health.
4.    Develop ES guidelines and checklists, with guidance for their adoption by context, e.g. relating to procurement, the sustainable use of resources; and also environmental improvement related to eye health at community level.
5.    Promote the uptake of environmentally friendly and alternative energy sources within eye health systems, especially in those which face erratic power supply.
6.    Engage IAPB with wider networks seeking to build ES in health (e.g. the 'Global Green and Healthy Hospitals network' and various networks in the countries where members are based).
7.    Develop a simple tool and/or metrics that members and their partners can use to estimate and track their carbon emissions.
8.    Seek to make General Assembly and other IAPB meetings as environmentally friendly as possible.