CBM Philippines
Addressing Childhood blindness in the Philippines
The CBM SIB Philippines project is focused on achieving four overarching objectives to improve access to quality eye care services in the Philippines.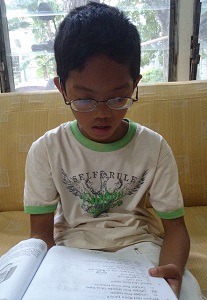 One element of the programme is around paediatric services, where major challenges in the uptake of paediatric surgery were being experienced. These challenges were not only experienced at the project level, but reflect national challenges, which were found to be particularly extreme in rural areas. Therefore a number of workshops were organised with key stakeholders in the sector, as well as a National workshop to help assess and create strategies for improving access to/uptake of Paediatric eye care in the country.
Prior to the workshop, a short survey was conducted amongst members of the Philippine Society of Pediatric Ophthalmology and Strabismus (PSPOS), which identified a number of barriers that patients and staff face in accessing paediatric eye services.
The survey identified a wide range of challenges and barriers to access, which were used as the basis for the workshop. Some of the key areas are outlined below:
· Inadequate coverage from health insurances, for example under Philhealth, the paediatric cataract package is the same as the adult cataract package amounting to approximately $322, however, the Paediatric Anesthesiologist fee alone costs $201 showing that the insurance does not cover the full cost of services for children.
· Parental opinion towards eye surgeries in childhood e.g. many parents believe that the child's eye would get better without any surgery.
· Lack of interest in pediatric eye health staff and the enormous disparity in the distribution of paediatric ophthalmologists (27 out of 34 pediatric ophthalmologists in the Philippines work in the Metro Manila) resulting in service gaps in most of the provinces.
· Training that had been provided to government health workers (barangay health workers) has not been effective and there are few referrals happening from the primary to the secondary level.
· Lack of a standardized approach by the optometric society to tackle refractive error in children additional to insufficient collaboration between the optometrists and ophthalmologists
· Lack of a public health tool to find cases for paediatric eye care (and refer). This also applies to cases of ROP, where there are no identified screening criteria based on available Philippine data.
· Distance to appropriate services is a key challenge, for many, leaving their community in order to come to a tertiary hospital located in a city was a stressful experience. In the Philippines, the only affordable governmental institution is the DOH East Avenue Medical Center in Manila where patients report that getting an appointment in the pediatric unit is a big challenge.
Key recommendations from the stakeholder workshop
The devolved health system does not allow the DOH to implement or monitor activities at the regional level (apart from the few DOH retained hospitals). Experience from Ifugao province showed that programmes can only be sustainable if there is a clear commitment from the LGUs together with local ordinances to establish an eye health programme. The DOH community eye health programme strives to create local PBL teams which consist of a range of different stakeholders (local DOH representative, government and private ophthalmologists, NGOs, etc.) and one way forward is to improve referral pathways between primary, secondary and tertiary levels.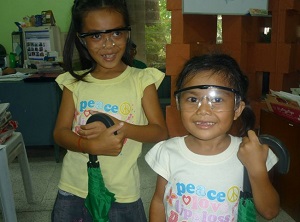 Childhood blindness is not yet a priority of the Department of Health as evidenced by the fact that the department has no programme related to this and there is no regular position for a Paediatric Ophthalmologist. The DOH confirmed the establishment of a PBL sub-committee for childhood blindness and invited PSPOS to become part of it.
Eye examination should be included in the new born package and during pre-natal consultations, eye and hearing information must also be included in family care and children should be checked within three months after birth which will improve the surgical outcomes and reduce the numbers who develop Amblyopia (in terms of children being reached earlier and therefore having improved outcomes from surgery) There also needs to be an expansion of PhilHealth package through DoH to include pre and post-op costs.
Intensified, specific and collaborative advocacy will be needed for the DOH to influence key area for improvement. This will include advocacy on case finding tool, approval of a Primary Care Package through DoH which includes eye screening in the new born package and integration of eye health into DoH health education awareness.
There is a need to develop more comprehensive approaches to child eye health in the Philippines, including better Low Vision services and the need to focus more on education of children with unavoidable blindness and visual impairment. A consolidated approach, working with key government providers/departments in addition to organisations, such as CFPI, would greatly contribute to the improvements to paediatric services offered in the Philippines. Further research is needed to examine the specific cultural barriers that exist, to better be able to mitigate and address them.
The workshops have helped galvanise support for paediatric services in the Philippines and contributed to the awareness that closer collaboration is needed to mitigate the numerous, severe barriers to pediatric eye health services. Although the project has now finished, CBM and our partners will be taking forward these recommendations in collaboration with the eye health sector.
Laura Gore
Programme Manager – East Africa and Asia
CBM UK