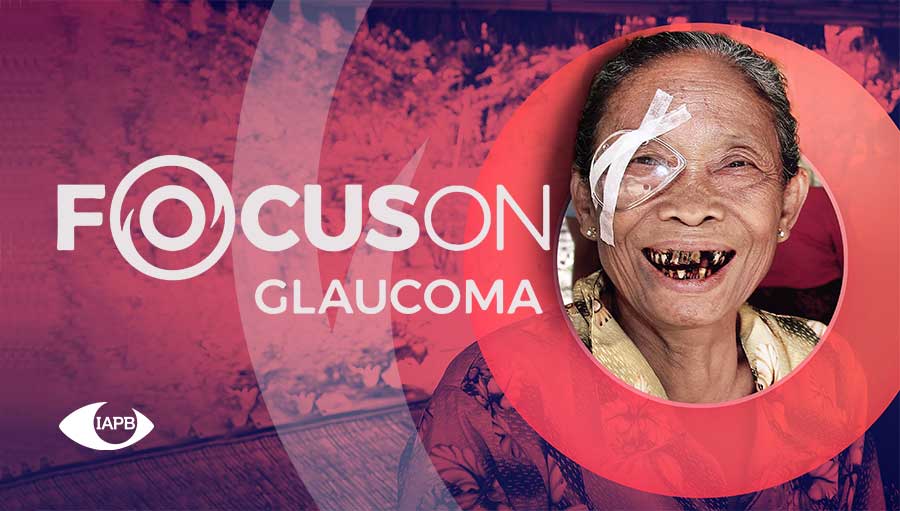 This World Glaucoma Week (10-16 March, 2019) IAPB is partnering with international organisations and experts in glaucoma care to draw a spotlight on the third leading cause of blindness. IAPB is launching a new campaign, "Focus On: Glaucoma" and we are marking the week with a series of activities: lectures, webinars, blog posts and more.
Glaucoma can be considered an important "neglected eye disease"–neglected by eye care planners, that is. In 2015, nearly 3 million people were blind due to glaucoma, and 4 million had moderate to severe vision impairment. Estimates suggest that nearly 80 million people will be living with some form of glaucoma by 2020. Many people with glaucoma are not diagnosed until they have become completely blind, particularly in Africa.
Focus On Blog
IAPB member organisations will contribute blog-posts outlining themes and issues around their work in Glaucoma, and an e-blast will be sent out during the week to mark WGW.
Focus On Posters
Download posters and social media templates to promote World Glaucoma Week.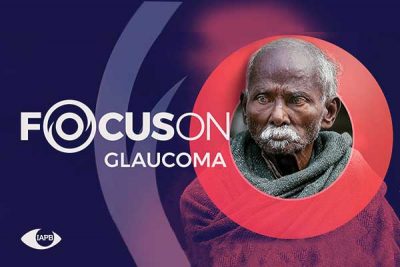 The highlight of the campaign will be a high-profile lecture on 12 March, 2019 at the London School of Hygiene and Tropical Medicine in London. The Lecture will host Prof Sir Peng Khaw, Dr Winifred Nolan and Ms Jess Blijkers, who will be presenting on the complications of glaucoma, glaucoma care in developing countries and the critical need to scale up glaucoma services in Sub-saharan Africa. Sir Peng Khaw is a world authority on glaucoma in adults and children. Dr Nolan specializes in glaucoma care and delivery especially in low-income populations. Both are senior consultants at Moorfields Eye Hospital, London. Ms Jess Blijkers is Eye Health Programme Manager at Light For The World, one of the few international NGOs with a glaucoma programme.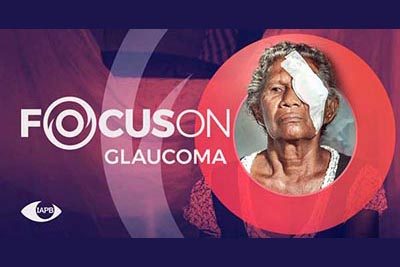 IAPB will be organising four webinars to mark World Glaucoma Week across four regions: North America, Africa, South East Asia and China/West Pacific. The webinars will cover a range of topics and discuss the prevalence, causes, available treatment and challenges in delivering glaucoma care around the world.
Webinar speakers include Alan Robin, Pradeep Ramulu, Josh Ehrlich, Paula Newman-Casey, Adeola Onakoya, Fatima Kyari, Heiko Phillippin, R Venkatesh, Nikhil S Choudhuri, Suman Thapa, Mingguang He, Nathan Congdon and Xiulang Zhan.
These webinars are free! Do register as limited seats are available for each webinar.