Eastern Mediterranean Region works towards Universal Eye Health
The Eastern Mediterranean is a diverse region covering nations in the north of Africa as well as countries such as Pakistan, the United Arab Emirates, Palestine and Yemen. Cataract and glaucoma are two of the major causes of visual impairment and with diabetes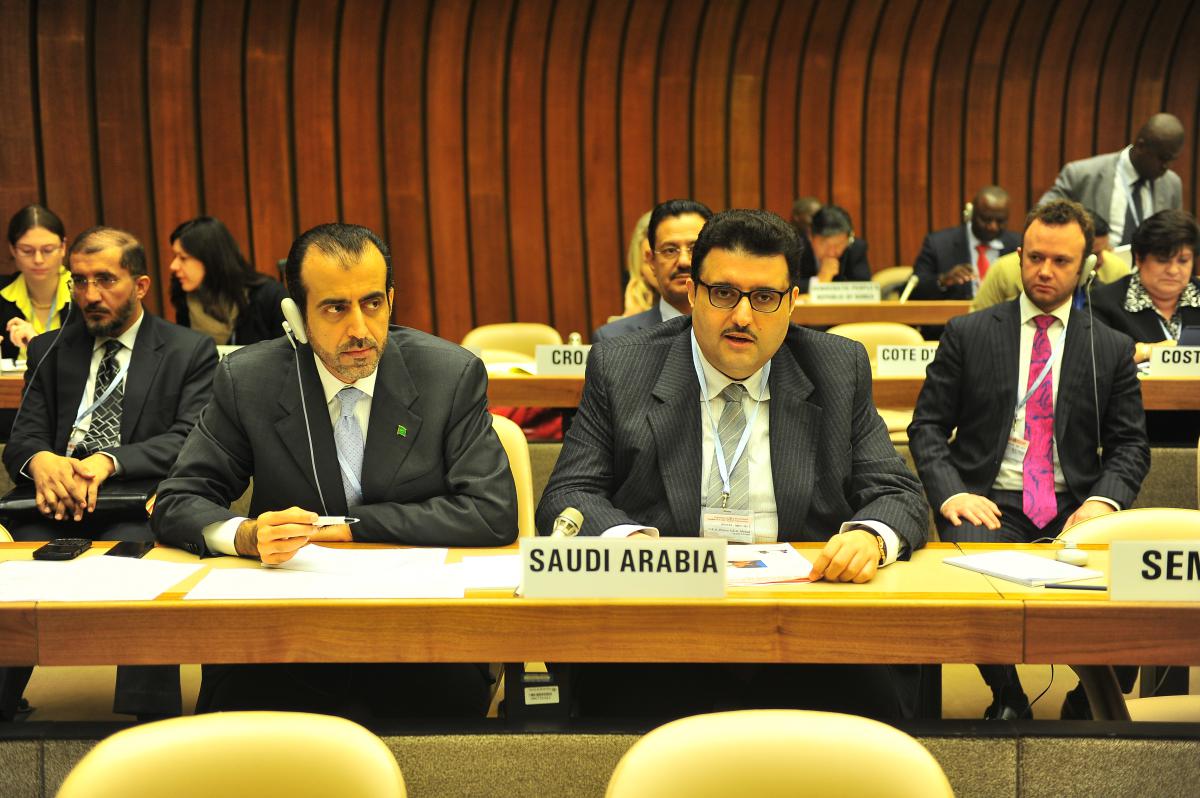 prevalence rising across much of the region, diabetic retinopathy is an increasing threat. In response, Jordan and Saudi Arabia are replacing inflexible hospital-based programmes with comprehensive community-based screening initiatives. Trachoma is also prevalent in some areas, however Morocco, Oman and Saudi Arabia are close to eliminating the disease. An EMR Trachoma Alliance Taskforce has been set up to map prevalence and support community-based interventions in countries where blinding trachoma remains a public health concern. Low vision is also a concern and recommendations have been made to expand access and improve low vision and rehabilitation services.
Saudi Arabia: leading the way in eye care
The Kingdom of Saudi Arabia has made great strides in improving eye health domestically, and has galvanised political and economic support in the region and at a global level, culminating in the approved Global Action Plan . Saudi Arabia is committed to evidence based planning for eye care. The Ministry of Health (MOH), in collaboration with the National Prevention of Blindness Committee (NPBC), conducted rapid assessments of avoidable blindness and diabetic retinopathy in three regions of the country and the results from these assessments were used to develop a national plan for screening and control of diabetic retinopathy .
Prevention of blindness and deafness has been incorporated into Saudi Arabia's new primary health care policy with a dedicated budget line and training schedules. To maintain a continuum of eye care, a 5-10 year programme that encompasses screening for Retinopathy of Prematurity (ROP), pre-school vision, diabetic retinopathy, glaucoma and cataract are being developed within existing health structures. The MOH is currently establishing four additional eye centres across the country to deliver these services.
With new data demonstrating that blindness, primarily from diabetic retinopathy, is increasing, the MOH has reactivated its Prevention of Blindness (PB) unit and moving operational responsibility to areas responsible for Public Health and non-communicable disease (NCDs). For the first time ever in 2013, USD 2.66 million was allocated to blindness prevention specifically for diabetic retinopathy screening, the development of protocols for glaucoma, ROP and pre-school screening and additional research.