Latin America and Universal Eye Health
Cataract, diabetic retinopathy, glaucoma and ROP are the major causes of blindness and visual impairment [i] and these are priorities in the Pan American Health Organization's (PAHO) Action Plan on Eye Health. VISION 2020 Latin America was officially launched in 2004 as a three way partnership between PAHO, Pan American Association of Ophthalmology (PAAO) and IAPB bringing together professional associations, governments and the NGO sector [ii]. Over the years, the body capitalised on its partnerships to catalyse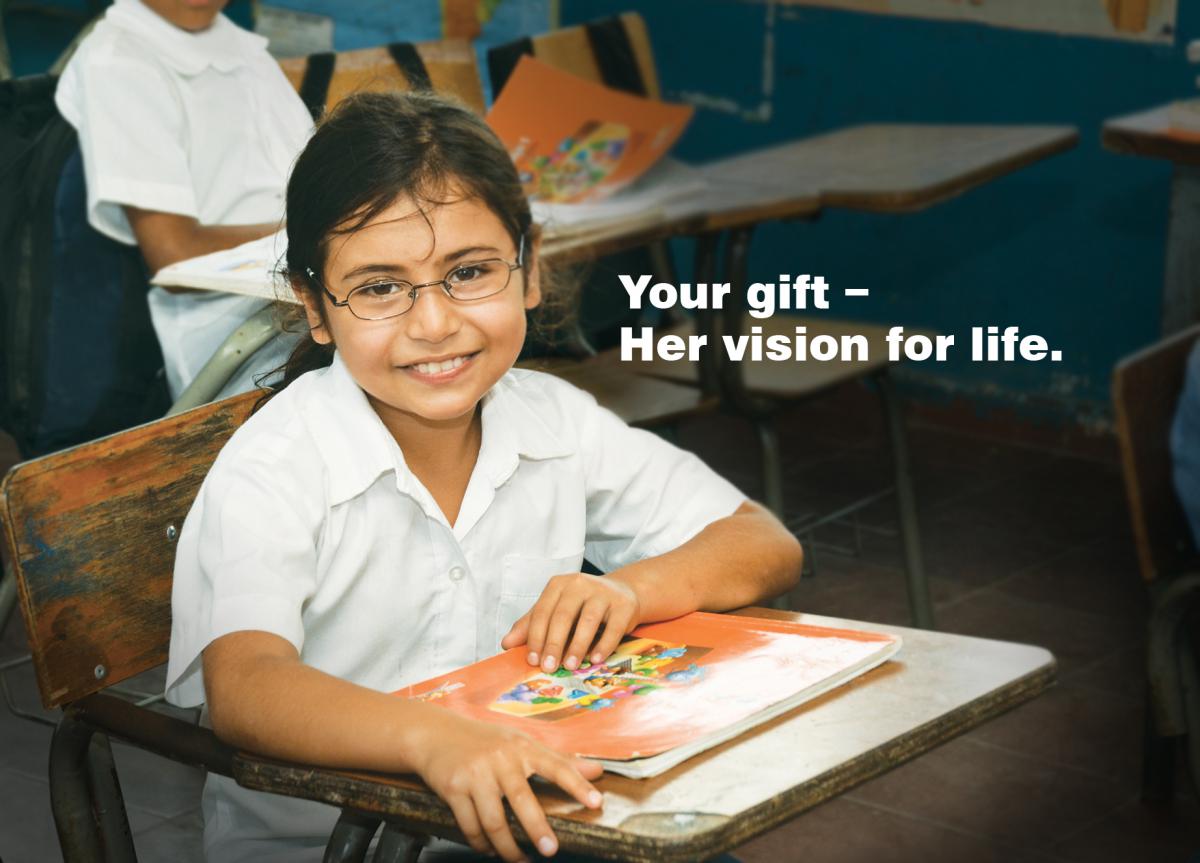 change and now, every country in the region has a blindness prevention committee. Cataract surgical rates have increased with most of the region's 19 countries now reporting rates of 1500 or above. However, eye health providers are concentrated in major cities and there is very little government support for surgeries on patients who are underinsured or have no coverage. In most countries, there is a shortage of mid-level personnel.
In early 2013, IAPB brought together government, industry, insurance companies and the national society of ophthalmology to develop a new national plan for the Dominican Republic. It focuses on modifying criteria for reimbursement and coverage of cataract surgery, which is currently restricted to only 40% of the population. Potential means to improve access include networking of hospitals and large providers to cover underserved areas, and introducing codes for procedures not yet covered (such as cataract surgery not using phaco), to make reimbursement processes more efficient.
Mexico's Seguro Popular (popular insurance) has increased awareness of cataract blindness, and the CSR has risen in the last three years from around 100 to over 1600. Mexico has played a key leadership role in sponsoring resolutions on avoidable blindness at the WHO Executive Board and the World Health Assembly.
Chile has one of the strongest healthcare systems in Latin America. Treatments for eight ocular diseases, including diabetic retinopathy, spectacles for vulnerable age groups and ROP, are funded by the government and in 2012, Chile's CSR reached a median of over 4000. While 70% of the population is not covered by private insurance, Chile guarantees universal eye health coverage through financing methods including full fees if the patient is unable to afford care. All children receive eye examinations and spectacles are provided; all health services covered for indigenous people and people living with diabetes are entitled to an annual dilated eye examination. In areas where government institutions cannot provide care, private organisations offer services paid for by the government.
Dylan's Story
Seven-year-old Dylan was referred to the Corporacion Evangelica De Hualpen's Low Vision programme. Dylan had been withdrawn from elementary school as he was unable to read from his schoolbooks, the blackboard or use other educational materials. Dylan stayed at home awaiting a miracle treatment. A functional assessment of vision was carried out by professionals from the programme who prescribed appropriate low-vision aids, and with training Dylan was able to read schoolbooks and see what was on the blackboard. However, Dylan's family could not afford the aids prescribed for his benefit. JUNAEB's 'Provide Loupes and Bookholders' Project, donated a 12.5x loupe and a book-holding table that makes it easier to read up close. Dylan's parents now have the joy of knowing that he will be able to continue his studies and live a normal life.
(Excerpt from WSD13 Report on Universal Eye Health)
---
[i] Causes of blindness and visual impairment in Latin America. Furtado JM, Lansingh VC, Carter MJ, Milanese MF, Peña BN, Ghersi HA, Bote PL, Nano ME, Silva JC.Surv Ophthalmol. 2012 Mar-Apr;57(2):149-77. doi: 10.1016/j.survophthal.2011.07.002. Epub 2011 Dec 2. Review.
[ii] See http://www.v2020la.org