North America and Universal Eye Health
The North America region includes Canada, the United States and most of the Caribbean countries. Major threats to eye health in North America include chronic conditions such as glaucoma, diabetic retinopathy and macular degeneration, as well as refractive error. In the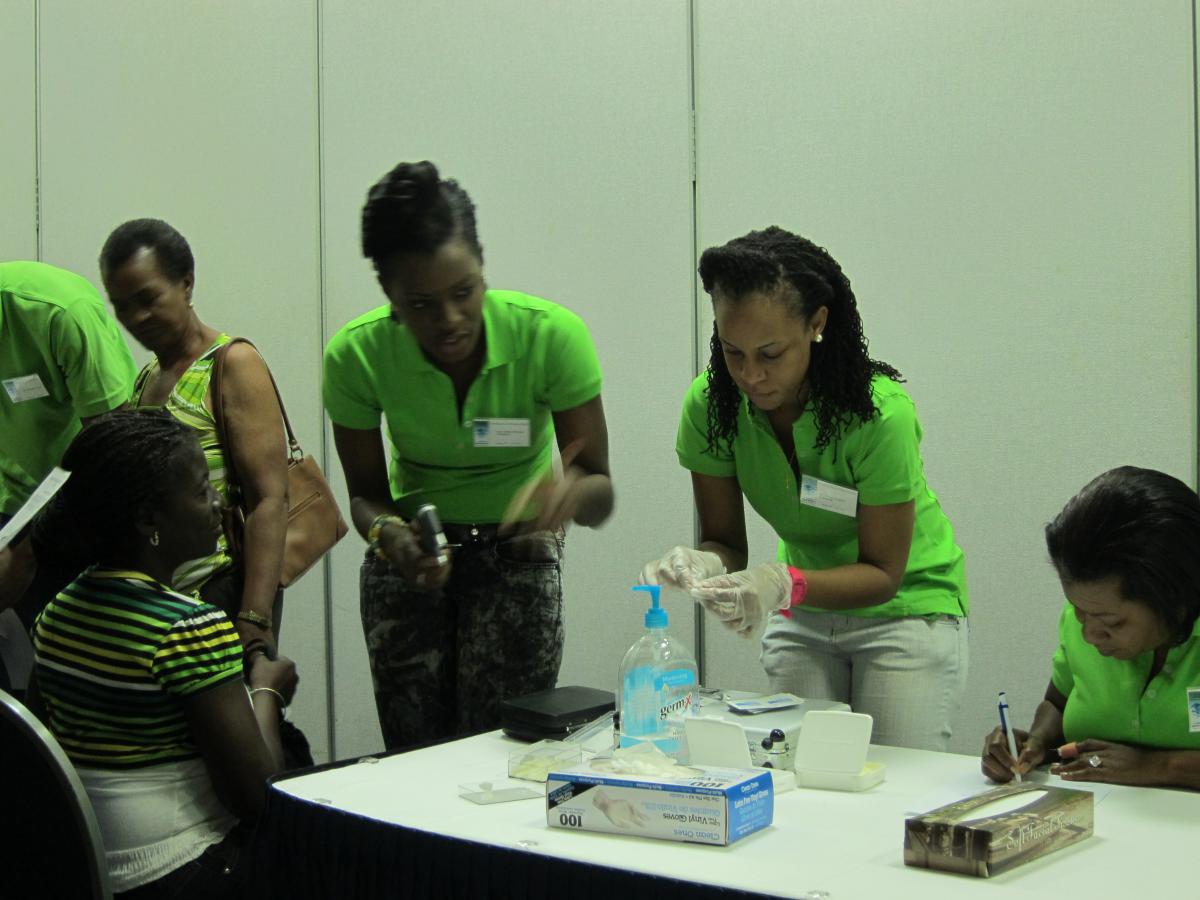 Caribbean, many countries still have high rates of cataract and low surgical rates. Haiti is a focus country for IAPB and a national plan for blindness prevention was developed at a recent workshop. Research by Prevent Blindness America has drawn attention to the high economic costs of eye health in developed countries, with the total economic burden in the US estimated to be around US$ 139 billion in 2013.
Barbados: increasing access to Glaucoma screening
With a population of around 284,000, the majority of the people in Barbados are Afro-Caribbean people. The Barbados Eye Study, completed in the 1990s, recognised glaucoma as a public health problem and this remains so today. A population-based study found that Black Barbadians had the highest rates of primary open-angle glaucoma, around 7.0%. Given the significant impact that glaucoma makes on blindness in the country and the fact that half of those with vision loss due to glaucoma were unaware of their condition, a public outreach effort was initiated by Dr Dawn Grosvenor from the Queen Elizabeth Hospital in Bridgetown.
In World Glaucoma Week, held in March each year Dr. Grosvenor and her team organise a week of awareness raising activities. In 2010, the Glaucoma Foundation in New York joined the campaign and since then, the event has grown exponentially.
In March 2013, the team organised a media campaign to encourage at-risk individuals to take up free screening. Ophthalmologists and optometrists from around the country were recruited and many opened their practices for free screening during the week. A Glaucoma Expo was held offering free screening, lectures and display booths all day in one location and estimates suggest over 1000 persons were screened in one week. Approximately 7% of those screened were found to have signs of glaucoma and some were previously diagnosed but defaulted from care. The campaign identified new cases and encouraged people with glaucoma to return to follow-up care. As a result of this initiative, the vision of hundreds has been saved. The government of Barbados continues to run glaucoma awareness pieces on television.