The WHO
defines universal health coverage
(UHC) – and therefore Universal Eye Health – as "ensuring that all people have access to needed promotive, preventive, curative and rehabilitative health services, of sufficient quality to be effective, while also ensuring that people do not suffer financial hardship when paying for these services"  . This means all people should enjoy access to the best quality health care without risk of impoverishment. This aspect is key to the implementation of the
Global Action Plan
.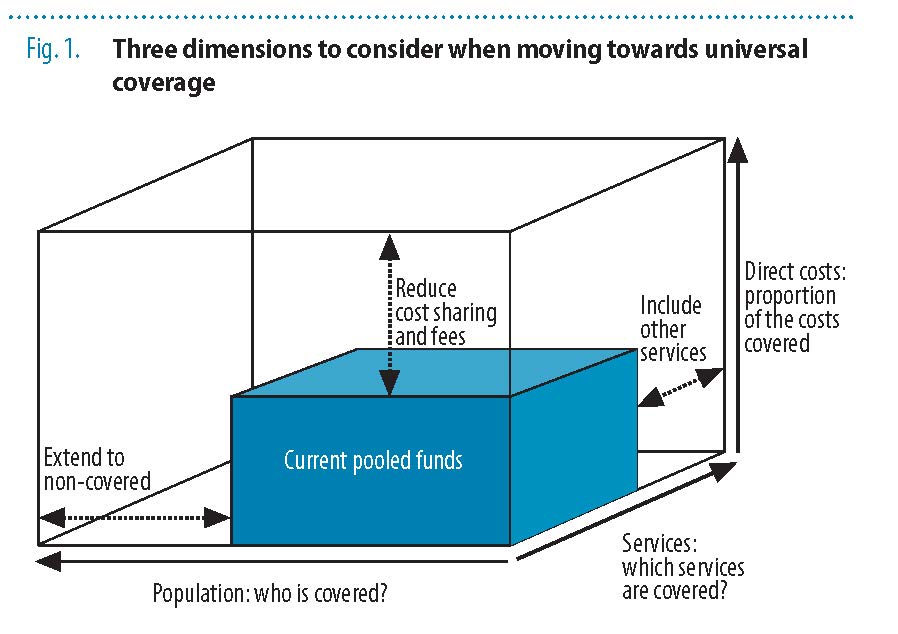 The main elements a government needs to put in place to achieve universal eye health:
Comprehensive eye care services: offering a breadth of services covering the range of causes of vision impairment, from promotion, prevention to rehabilitation and care
Eye health integrated into health systems, attending to the six building blocks of a health system according to WHO: governance, health financing, service delivery, human resources, medicines and technologies, and information
Access for everyone, including the poor, minorities, the disabled including vision impaired and people in rural areas. This requires adequate health outreach and promotion including in appropriate technologies and formats, and ensuring mainstream and targeted programmes address barriers
Point of care payment should not prevent access: it should be free for the poorest
To meet the Action Plan's objectives, It is important that an active and effective Eye Health (or VISION 2020) national committee is in place at the country level. The Guidelines for Eye Health Committees suggests good practices for constituting and operating a national Eye Health Committee to achieve the Action Plan's mandate.
​(Image reproduced with permission from page 13, The World Health Report, Executive Summary. Health Systems Financing; The path to universal coverage)