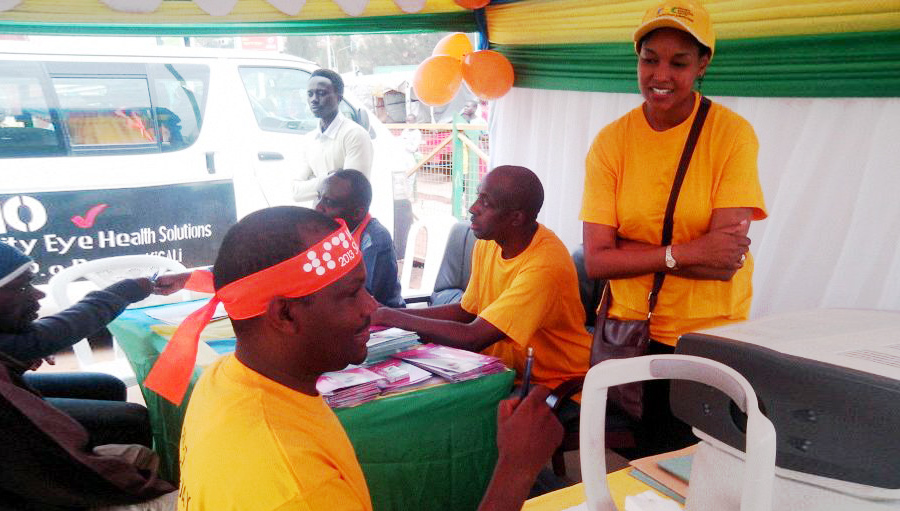 IAPB chairs the Vision for the Commonwealth coalition which seeks opportunities to advance the issue of quality eye-care for all within the Commonwealth.
In 2018 Commonwealth Heads of Government took the bold step of committing themselves to action towards access to quality eye care for all. Paragraph 33 of the April 2018 CHOGM communiqué includes the following:
33. Heads […] committed to take action towards achieving access to quality eye care for all, including eliminating blinding trachoma by 2020, which disproportionately affects women and children across the Commonwealth. Heads acknowledged the work done by the Queen Elizabeth Diamond Jubilee Trust in that regard. Heads agreed that progress on these commitments should be considered every two years at the Commonwealth Health Ministers' Meeting and progress should be reported at CHOGM.
Commonwealth Heads of Government Meeting 2020, Rwanda
Preparations are now underway for the next CHOGM in Rwanda in 2020. In Kigali, Commonwealth leaders will convene under the overarching theme 'Delivering a Common Future: Connecting, Innovating, Transforming'. The meeting will place a strong emphasis on delivering achievable, comprehensive, meaningful, and powerful initiatives that effect change and implement the CHOGM 2018 agenda. Youth is one of the key sub themes.
Following monumental success in London 2018, we aim to ensure the Commonwealth Heads of Government give solid expression to this commitment by including on the CHOGM 2020 agenda of sight tests, affordable glasses and other treatments for all school children, giving every child the best start in life
IAPB is also working to produce a progress report for the Commonwealth Health Ministers' Meeting in Geneva in May 2020 and CHOGM in Kigali in June 2020, which will highlight action taken towards achieving access to quality eye care for all, including the elimination of blinding trachoma. There will be much progress to celebrate, across every region of the Commonwealth.
Photo credits: WSD clinic in Rwanda, WorldSightDay 2013
Featured Advocacy Articles