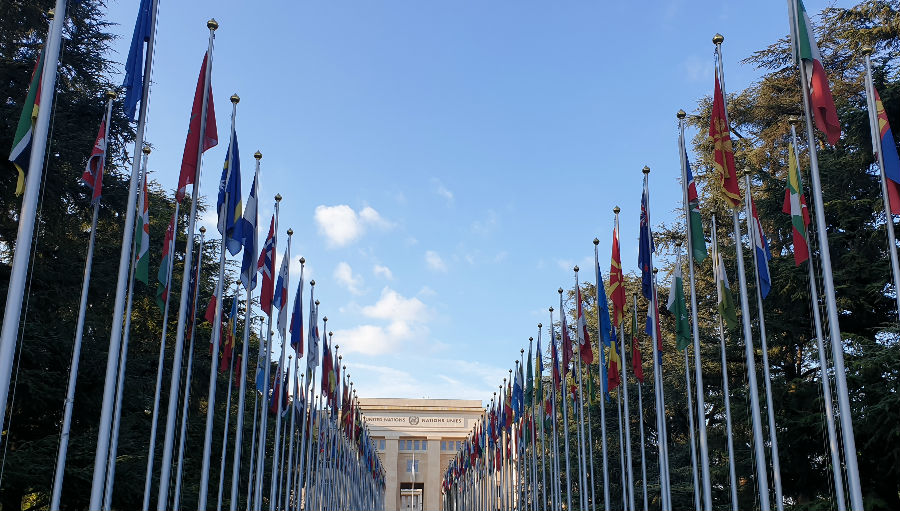 IAPB has led a coalition of members including The Fred Hollows Foundation, CBM, Light for the World and Sightsavers to advocate for an eye health resolution at the World Health Assembly (WHA), 17-21 May 2020.
The resolution gives effect to the World Health Organization's first 'World report on vision' by committing Member States to implement the recommendations of the report and directing the WHO to provide additional guidance and to work with Member States to develop feasible global targets by WHA 2021.
The resolution has been led by Australia and Indonesia and has been co-sponsored by 47 countries. It was approved by the WHO Executive Board in February 2020 and will now be put before the WHA in May for adoption.
What can you do to help?
We need all IAPB members to support this important step for global eye health. Right up until the May meeting advocacy efforts can continue at the country and global level to encourage Member States to:
co-sponsor the resolution
make a statement at the WHA meeting in support of the resolution (if they have co-sponsored or not)
Do download the briefing back for further information. This pack includes two things:
background information on the WHA resolution and outlines the steps you can take
a letter for you to send to your Ministry of Health (two template versions)
Communications
IAPB, the peak body for the global eye care sector, welcomes the approval of a pivotal WHO resolution on eye health in the year 2020. Countries urged to adopt urgent measures to prevent trebling in need by 2050 — read more.
Any queries to be directed to Jessica Crofts-Lawrence Head of Policy and Advocacy, IAPB.