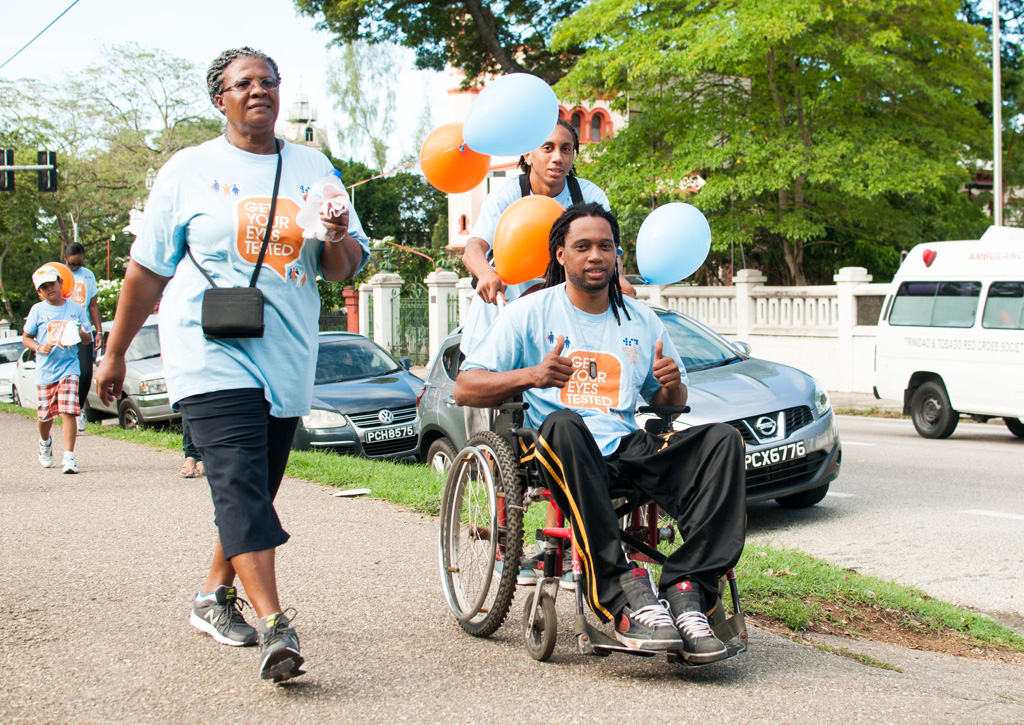 World Sight Day 2013 re-kindled a lot of excitement and participation from a number of stakeholders. After two years without a theme, IAPB chose to focus on the WHO's 'Global Action Plan: Towards Universal Eye Health' and made it the theme for this year.  IAPB believes that we should use a rolling theme – 'Universal Eye Health' will remain the theme for the next couple of years.
Each year, we will focus on one aspect of the theme to develop a "Call to Action". For 2013, the call to action was: Get your Eyes Tested.
Participation
A majority of IAPB's board marked World Sight Day 2013 with creative fundraising campaigns or important announcements on World Sight Day – just as it was in the early years of VISION 2020. The Regions also write about great participation – a little more than 40 events reported in Latin America; even more in South East Asia. Western Pacific saw hundreds of events – a majority with OGS. North America also saw numerous OGS and Lions clubs events, and so did Europe. The IAPB office alone has received close to 100 events in mail from across the world. The reports continue to come in, and the 'final' count is expected to be up by December. This year saw fantastic participation from corporates around the world and the WHO as well – a welcome development, again after many years. It is likely that there were at least 300 'unique' events around the world around World Sight Day – many corporates and members have more than one event planned for World Sight Day in one location.
You can download the full report from the links below: