World Sight Day this year is on 10 October 2013 (10/10/2013). In keeping with this year's call to action, we include a number of suggestions below to help you plan your WSD Activity/Event. We are sure you have more ideas – do share them with us on communications@iapb.org and we will include them on our website and social media pages.
LAUNCH THE WORLD SIGHT DAY REPORT
World Sight Day will see the launch of a new report, 'Towards Universal Eye Health' – in all 7 IAPB regions. The report, with case studies from several countries across the world, looks at the uptake of universal eye health and comes up with suggestions for integrating eye care at every level of health care. Organisations can also 'launch' the report as part of their WSD event, by inviting local government functionaries or other key stakeholders in eye health.
BLINDFOLD IMPORTANT STATUES
Blindfolding important statues in your area can be a great media opportunity! By blindfolding an important statue, you can draw attention to the issue of avoidable blindness and visual impairment, including the many solutions that you help implement.
You could also invite celebrities or government functionaries to blindfold themselves and (temporarily) experience blindness – always a great media moment!
WALKS AND RALLIES
World Sight Day is also a great time organise walks and public rallies. The WSD promotional material this year also includes designs for balloons – a very colourful way to make your presence felt. The promotional pack sent out this year also includes a few sample balloons for you to use.
EYE EXAMINATIONS
WSD is a great day for awareness raising and informing potential customers and donors of the causes of avoidable blindness and means of eradicating them. If the focus is Cataract, glaucoma, refractive errors or diabetic retinopathy, it all begins with an eye exam. This year, for the week leading up to World Sight Day organise a chain – ask every customer who walks in for an eye exam to bring in two more customers. Inform them of the need to get one's eyes tested.
WORLD SIGHT DAY CHALLENGE
Optometry Giving Sight is urging all members of the optical community and anyone who values good vision to take part in the World Sight Day Challenge for the month of October. The World Sight Day Challenge is the largest annual global fundraising campaign to address avoidable blindness caused by uncorrected refractive error. Participating is easy – simply make a monthly or annual donation during October!
Learn more on their website: http://www.givingsight.org/get-involved/world-sight-day-challenge.html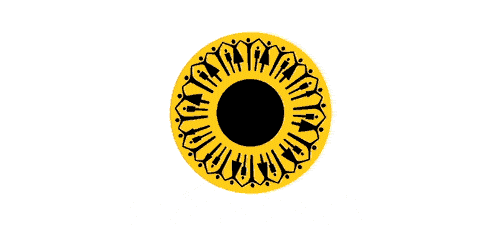 OTHER SUGGESTIONS FOR WORLD SIGHT DAY ACTIVITIES:
Why not hold a Gala Event? Either organised by your organisation or follow the IAPB theme and join forces with other like-minded organisations and organise an extravaganza!
Encourage your Minister of Health & local celebrities to sign a Declaration of Support
Distributing Vitamin A to children in your area makes for great photo opportunities for media
Set up an eye screening centre and encourage people to get their eyes tested for World Sight Day
Take up the challenge to perform the most eye surgeries around the world in celebration of WSD
Raise awareness of the issues of avoidable blindness and WSD through public education in schools, during sponsored activities, including readathons and competitions etc
Gain pro-bono advertising to raise awareness
Produce a poster to be used alongside the official IAPB WSD Poster which can be used at events, in retail outlets and other locations
Hold a musical concert in the dark or other black out events – e.g. dinner/theatre/light projection of WSD logo on buildings etc
Live internet link-ups to events/operations/screenings etc and share your WSD celebration with others around the world
Need more ideas? Do go through the WSD12 Activities report for what was done last year.
Do send us feedback and a report of your event to communications@iapb.org