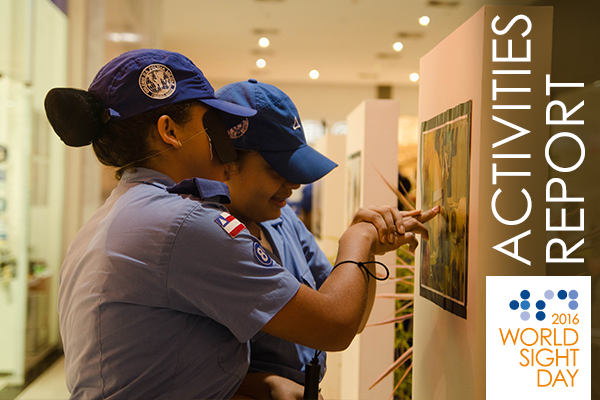 13 October 2016 saw the eye care sector mark World Sight Day with the theme: Stronger Together. IAPB has recorded 364 events from 92 countries; 37% of these events were celebrated by IAPB member organisations and they supported nearly 8% of these events. You can download the WSD 2016 Activities Report to get a more detailed overview of these events. In addition, Essilor, Optometry Giving Sight and Lions Clubs mention an additional 776 events of their own!
IAPB organised the #StrongerTogether Photo Competition which received over 1000 photos from participants around the world. Walks and public events organized in many countries had many participants with awareness sessions and screenings. As ever, celebrities supported World Sight Day with auctions and public messages.
You can find World Sight Day 2016 messages on social media with the hashtags #WSD #WSD2016 #WorldSightDay #StrongerTogether
In case your World Sight Day 2016 event has not been included in the report, please e-mail communications@iapb.org with details and photographs to have it added.
Browse WSD events on a map
See WSD in the media