The World Sight Day Photo Competitions are organised for World Sight Day to promote awareness about eye care and encourage people around the world to participate. The competition, open to Professional and Amateur photographers, is an opportunity to highlight eye health successes and also document unmet need.
This competition has been possible because of photographers from around the globe who have generously contributed their photographs.
Over 4353 eye care photos have been submitted since 2015.
We thank Bayer for sponsoring the World Sight Day Photo Competitions. You can access the current photo competition here: https://photocomp.iapb.org
Links to the competitions
Frequent searches
How to use and credit pictures
The photographs have been submitted under the Creative Commons Attribution-NonCommercial-ShareAlike 4.0 International License.
Photographs may be shared and adapted for non-commercial purposes only. Appropriate credit must be given. If the photo has been modified, indication must be made and the work shared under the same licence. Read more.
Attribution
Please mention the title of the photograph (with link to the Flickr page), the photographer and the licence name(with link).  For example: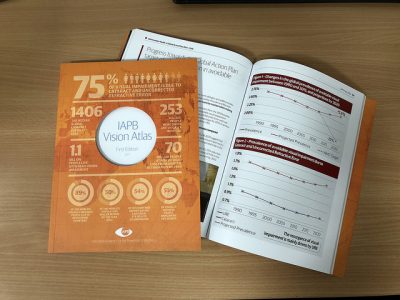 "The IAPB Vision Atlas" by IAPB is licensed under CC BY-NC-SA 4.0
About the sponsor
Bayer

is a global enterprise with core competencies in the Life Science fields of health care and agriculture. Its products and services are designed to benefit people and improve their quality of life. At the same time, the Group aims to create value through innovation, growth and high earning power. Bayer is committed to the principles of sustainable development and to its social and ethical responsibilities as a corporate citizen.