Eye Health Leaders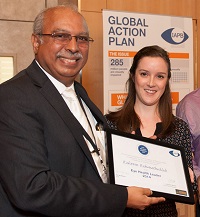 Supported by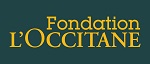 IAPB, with support from L'OCCITANE Foundation, will be delivering their third 'Eye Health Leaders' awards during IAPB's Council of Members meetings in Beijing, China in October 2015.
The 'Eye Health Leaders' (EHL) awards recognise and celebrate eye health professionals with the vision and potential to lead the eye health sector in the future.
IAPB Members will have an opportunity to recognise and celebrate the work of eye care professionals and practitioners by nominating their Eye Health Leader in the run up to the Council meeting in Beijing.
All IAPB members are invited to nominate an individual (from among their own staff or partner organisations) whose efforts over the past year deserve to be recognised and celebrated as an example at the Council meeting in Beijing.
A dedicated event at the Council meeting on 14 October will celebrate all Eye Health Leaders nominated by Members. Thanks to the kind support of L'OCCITANE Foundation up to two travel bursaries will be available to support Eye Health Leaders attending the meetings in Beijing. Deadline for nominations has been extended till 11 September, but to qualify for the bursary nominations must be received before 24 August.
"I personally learned a lot from meeting so many prominent figures in the world of eye health. It gave me courage and inspiration"
Prof. Dr. Nasir Saeed, Eye Health Leader 2013
Watch this space to find out the stories of this year's Eye Health Leaders.
To nominate your Eye Health Leader simply download the nomination form and email it to us.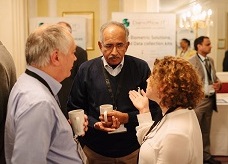 At the Council in Beijing, Members and other partners will also have the opportunity to showcase their achievements and activities by taking up a table for display or producing a poster presentation.
Tables and poster boards will be available in the coffee break area over the two days of Council meetings (13 and 14 Oct.) and all Members are invited to take up this unique opportunity to showcase their work and celebrate their achievements in front of peers from all over the globe.
We are particularly interested to hear from Members with activities in China, but all other areas of focus are also welcome.
If you are interested or want to know more, do get in touch.
Among the exhibitors in Beijing you will find:
Registration and details
The two-day Council meetings are open to all IAPB members and partners – pre-registration is required.
Board, committee and work group meetings taking place prior and after the Council are for board, committee and work group members only. Check out information for delegates, schedule and opportunities for members.