Eye Health Hero: Dr Shiva Prasad Sahoo
Right to Sight is very proud to nominate Dr Shiva Prasad Sahoo, Founder, Director and Ophthalmologist of Trilochan Netralaya Eye in Sambalpur (India) as its 9GA Eye Health Hero.

With help from Right to Sight, Dr Shiva established Trilochan Netyralaya (TN) in Sambalpur in 2009 to bring sight restoring eye surgery to those who cannot afford it in Western Orissa.
Trilochan Netralaya (TN) exists primarily to help cataract blind members of underprivileged communities in remote, rural, poor areas of the State which include tribal populations living in forests. The small eye hospital run by Dr Shiva and a team of dedicated helpers has developed an extensive outreach programme. Eye 'Camps' or screening clinics, are held in ever wider, peripheral locations. Patients who need cataract surgery are brought back to the base hospital for surgery. The TN team also sets up temporary surgical services at distant centres such as Koraput in Malkangiri where local government health services are stretched. Routine work is linked to the Government of India National Programme for the Prevention of Blindness.
Dr Shiva and TN receive on-going clinical and financial support from Second Sight.
In North East India there is a huge incidence of blindness due to cataract affecting disadvantaged people who have limited access to treatment. TN is making an impact on this terrible backlog of preventable blindness in line with the aims of VISION 2020. 24,594 cataract operations have been carried out on disadvantaged people between 2009 and the end of 2011. TN aims specially to reach patients living in districts where medical services are particularly under-provided. TN was selected as a worthy recipient of an IAPB funded Capacity Building visit by LAICO in 2011 which included advice on TN becoming self-sustaining which is its aim.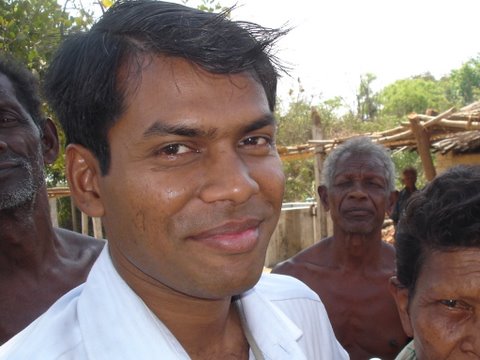 During his training Dr Shiva developed his 'Dream' – an ambition to restore sight to as many underprivileged, blind people as possible in his home State of Orissa and beyond. He has the charisma and enthusiasm to attract and keep a devoted team of colleagues, assistants and helpers. He acquired the surgical skill upon which to base his dream. He is using it to help an astonishing number despite day-to-day clinical and administrative problems which include trying to adequately fund the growing service provided by the hospital which he founded and runs with outstanding dedication.