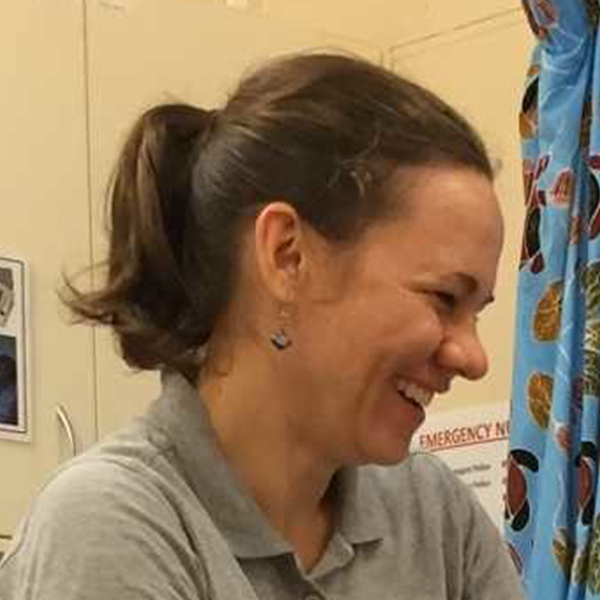 Programs Manager, Australia
Brien Holden Vision Institute
Nominated by Brien Holden Vision Institute
There are so many things I love about my role. In Aboriginal health, reliable programs are built on honest relationships, equal partnerships and hard-earned trust, between both organisations and individuals. I love seeing these partnerships in dynamic action. I love being part the huge remote and Aboriginal health care team, and seeing the small (yet important) role our service plays in that. I love that I am able to work right at the 'coal face' of optometry service delivery, while also helping to shape programs and strategies for Aboriginal eye care at the local, regional, state and national level.
— Anna Morse
About Anna Morse
Anna Morse is a dynamic young optometrist bringing significant improvements to Aboriginal eye health in the Northern Territory of Australia through her work as a clinician, researcher, educator and advocate.
Her tireless campaigning for eye health equity for Indigenous Australians has guided change, from the community level up, in some of the remotest parts of Australia. Her willingness to enable and empower people and groups to be actively involved in this process of change, in real life settings, has been fundamental to efforts towards vision for every Australian, everywhere.
Since 2010, Anna has overseen programs delivering optometry services to around 90 community health centres and Aboriginal Medical Services across all regions (mostly remote) of the Northern Territory. She has also developed and managed eye health training programs for Aboriginal health care workers, including culturally specific eye health education and awareness resources for Indigenous communities, which were recognised and funded for broader distribution by the Australian Government.
From 2011 to 2015, Anna directed a major research project to improve vision care delivery for Aboriginal and Torres Strait Islander peoples in Australia through development of practical tools and appropriate eye care systems. This project has been a success in both its direct benefits for the communities it has reached and the practical resources it has produced to support lasting eye care improvements in other Indigenous health services across Australia.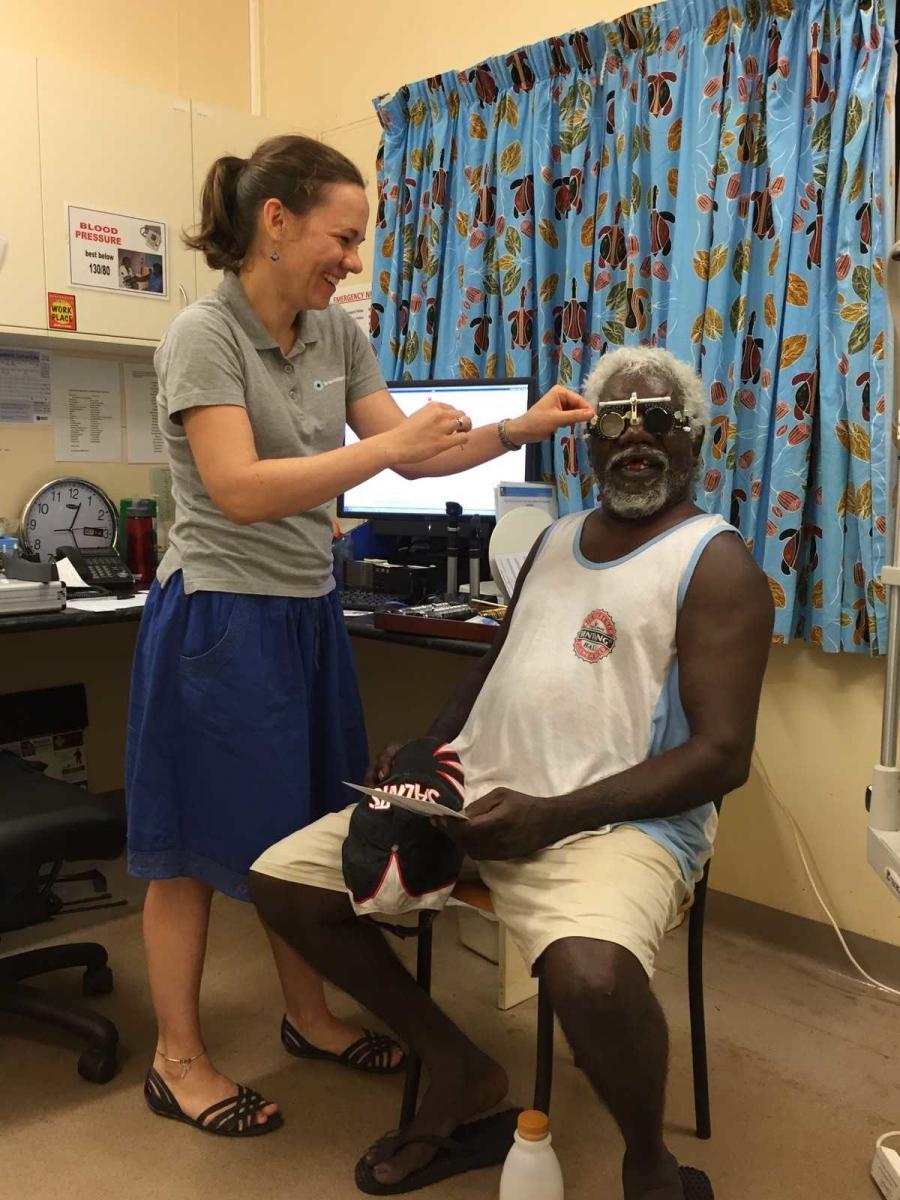 Anna has also been a wonderful asset to the professional groups and committees working to improve eye care services for Indigenous Australians, including Vision 2020 Australia, Optometry Australia, Indigenous Allied Health Australia and Services for Australian Rural and Remote Allied Health.
After graduating from Queensland University of Technology with a Bachelor of Applied Science (Optometry) with first-class honours and the University Medal in 2004, Anna spent four years in optometry practice in the rural city of Alice Springs, where she worked with the outreach ophthalmology clinics in regional communities.
She has co-authored several journal articles, academic posters and presented at conferences throughout Australia. In 2012, Anna completed a Master of Public Health to develop her capacities in public health practice and project management.