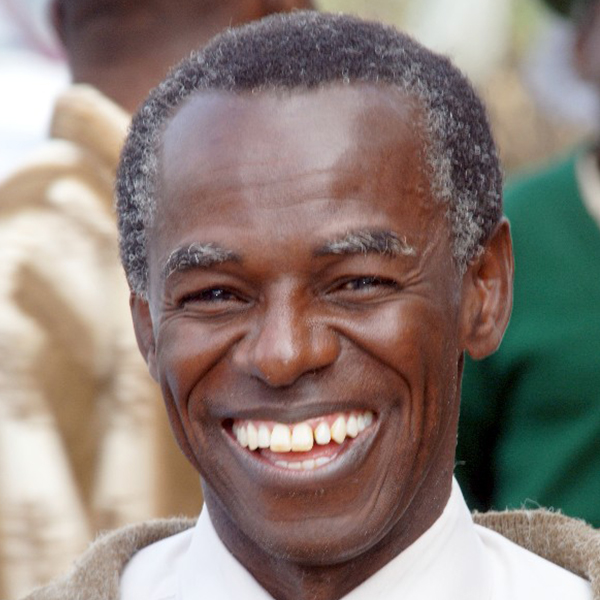 Director of Quality and Advocacy
Operation Eyesight Universal
Nominated by Operation Eyesight Universal
As Director of Quality, I'm able to share my experience on how to provide quality service to the communities we serve. I inspire and support our partners to deliver quality, enhanced eye health services. At times, I don my scrubs and demonstrate. This strategy allows us to improve our productivity.
As Director of Advocacy, I generate evidence and use it to advocate for change and resources at the ministerial level, and to educate our partners so they can garner support at the institutional or district levels. Eventually, I see a positive change, which makes my role a truly rewarding one.
— Dr. Boateng Wiafe
About Dr. Boateng Wiafe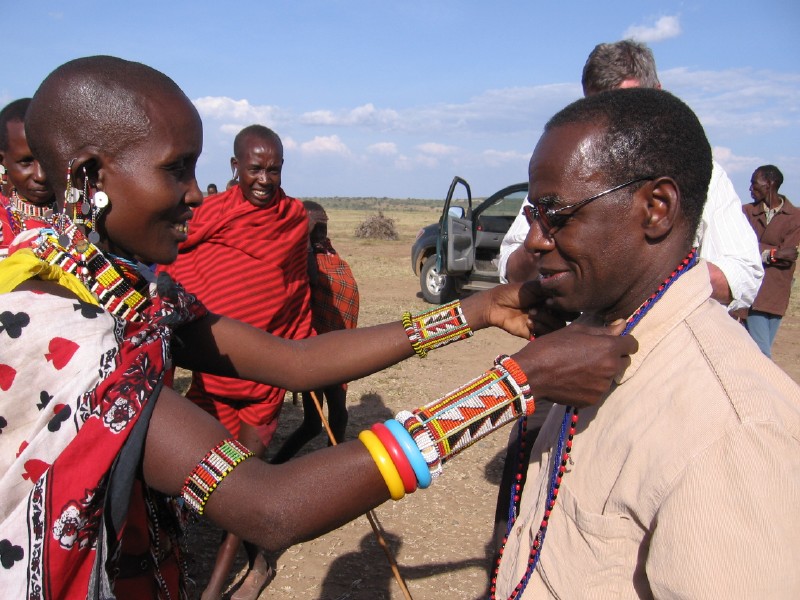 Dr. Boateng (Bo) Wiafe, from Ghana, currently serves as Operation Eyesight's Director of Quality and Advocacy. When it comes to delivering successful eye care programs, he knows we're STRONGER TOGETHER, which is why he promotes regular interaction between eye and health workers, corporate, industry and community. As Chair of the IAPB's Primary Eye Care working group, he guides others in implementing this collaborative model of primary eye care.
With more than 35 years' experience in eye care, Dr. Wiafe is recognized as an authority in the development of sustainable eye care in Africa. In the early days, he was one of only eight ophthalmologists in Zambia. Working strategically with the government in Zambia, he encouraged them to take a lead role in the development and implementation of quality eye care. He also mentored and motivated other doctors to become ophthalmologists. He set new standards in volume of eye surgeries, completing 2,000 a year and engaging other ophthalmologists to undertake another 500. In addition, he launched the first primary eye care training course in Zambia. In all of the districts in which he worked, Dr. Wiafe established programs that still serve their communities today, most notably the Lusaka Eye Hospital.
In 2001, Dr. Wiafe piloted a model trachoma control program in the Gwembe District of Southern Zambia where the prevalence of trachoma was reduced from 50 percent to about 5 percent. This program is now being replicated in other trachoma-threatened districts throughout Africa. More recently, he served as principal investigator and lead researcher for the first-ever Blindness and Visual Impairment Study in Ghana.
Dr. Wiafe and Victoria Francis co-authored the "Healthy Eyes Activity Book," a manual for primary schools which has been translated into several languages across the globe. Dr. Wiafe also authored a chapter in the "Glaucoma" textbook by Tarek Shaarawy et al. and has contributed many articles to the London School of Hygiene & Tropical Medicine's "Community Eye Health Journal." In addition, he has lectured and served as external examiner at the Ophthalmic Training Programme in Lilongwe, Malawi.
Dr. Wiafe holds an M.Sc. in Community Eye Health from the International Centre for Eye Health, University of London, England; an M.D. in General Medicine from the Institute of Medicine and Pharmacy, University of Iasi, Romania; and a Specialist Diploma in Ophthalmology from the Institute of Medicine and Pharmacy, University of Bucharest, Romania. He first joined Operation Eyesight as Regional Advisor for Africa in 2006, having previously partnered with the organization on a number of development projects in Africa.