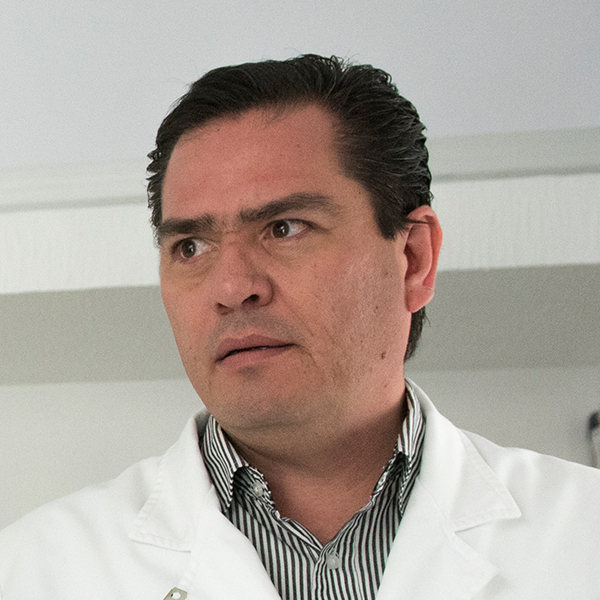 General Director
Instituto Mexicano de Oftalmologia
Nominated by Instituto Mexicano de Oftalmologia
I want to change the way that ophthalmologists are trained in Mexico, high tech is good, particularly when considering posterior pole conditions, but I want the IMO to be a motor of change for a comprehensive model with human values. — Dr. Ellery Marino Lopez Star
About Dr. Ellery Marino Lopez Star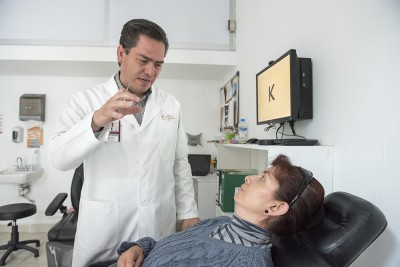 When Dr. Lopez joined the Instituto Mexicano de Oftalmologia (IMO) just over 5 years ago, the Institute performed about 200 surgeries per year, carried out a very limited training programme and had hardly any administrative structure. During that time, the IMO saw its surgical rate grow to nearly 2000 per year (over 50% being for cataract) and has become one of the leading training centres in Mexico, among the handful promoting high volume surgery and the only one actively teaching Manual Small Incision Cataract Surgery (MSICS), including courses for overseas doctors. IMO now performs more than half of the sight restoring surgeries in the state of Queretaro and has the first Retina Photograph reading centre in the Latin American region.
Dr. Lopez' contributions to the IMO's growth, and to prevention of blindness more generally, are multiple. As an ophthalmologist, he has performed close to 10,000 surgeries in his professional work since graduating 16 years ago, most of them sight restoring in diabetic and cataract patients. At IMO he has helped to train more than 40 residents and retina fellows from various parts of Mexico, and in his previous post, as the Head of the Postgraduate Department and member of the Retina Unit at the Fundacion Nuestra Señora de la Luz in Mexico City for over 8 years, contributed to the development of hundreds of residents and fellows.
He has been instrumental in positioning IMO as a key regional resource for eye care and linking it with centres of excellence from around the world. At the request of the Pan-American Health Organization (PAHO), IMO now trains doctors from Honduras and Nicaragua, and has established several cooperation agreements with institutions such as LV Prasad and Aravind in India and The University of Portland in the US to mention a few.
Alongside his clinical work and efforts in human resource development, Dr. Lopez has also shown terrific qualities as an administrator. He has helped turning IMO's finances around enabling it to generate a profit and so allowing it to invest further in equipment and staff training, as well as to further its reach. Patients' costs are now cross-subsidized with nearly 50% paying less than the real cost of service and nearly 20% at no cost. A first branch in a remote underserved area of the mountains of Queretaro has also been established with a novel concept of mobile clinics in shipping containers which is expected to be expanded in the rest of the country.
In 2015 Dr. Lopez launched a study to determine the State of Queretaro's need in human resources for eye health. This is due to finish in July this year and the results will help ensure compliance with the WHO Global Action Plan's targets in the area. This is therefore a perfect time to celebrate his efforts and IMO is proud to nominate Dr. Lopez as its Eye Health Hero.