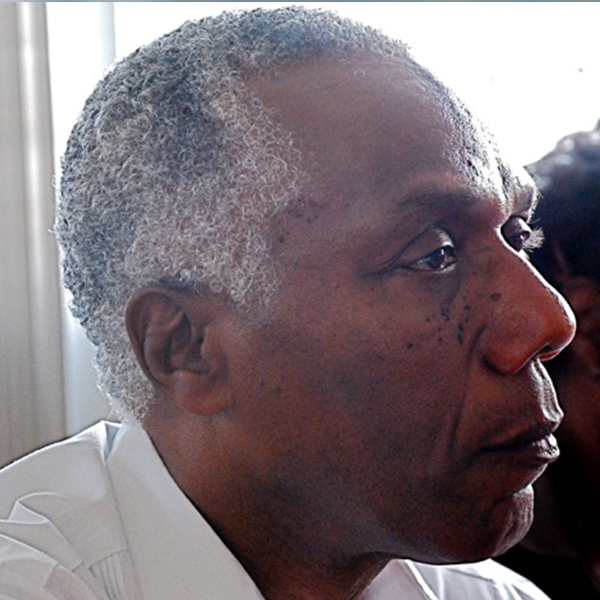 Dean of Faculty of Medicine and Pharmacy
State University Haiti / Faculté de Médecine et de Pharmacie Universite D'Etat Haiti UEH
We need some help from our friends in other countries, but we need also to have our own sustainability system, and with the help of others to help upgrade our system, and not just do the simple thing.

— Dr. Gérard Marie Jean Claude Cadet
About Dr. Cadet
Dr. Jean Claude Cadet serves Haiti in different capacities: as a public servant-Dean of Faculty of Medicine and Pharmacy, State University; as a teacher-Chief of National Residency Training Program in Ophthalmology; as an academic-Professor of Ophthalmology at the State University and Catholic University Notre Dame Haiti; and as technical consultant for multiple hospitals and international organizations. He is an active member of American Academy of Ophthalmology, Pan American Society of Ophthalmology and International Agency for Prevention of Blindness.
Dr. Cadet graduated from HADASSAH University, Israel and obtained International College of Surgeons Fellowship in the USA. Dr. Cadet provided leadership in launching the WHO "Vision 20/20" in Haiti in 1997. He chaired the National Committee of Deafness and Blindness Prevention 1997-2005. Dr. Cadet contributed to design and development of the National Residency Training in Ophthalmology that resulted in standardized protocols and practices, and improvements in surgical quality and outcomes.
Dr. Cadet's efforts harmonized the international community and engaged institutions such as PAHO, CBM, Lions Club Bremen, Rotary Club, University of Montreal, DGZ International, Zanmi Lasante, and Florida University in addressing blindness issues in Haiti. His leadership coordinated resources and strategies, and assured sustainability of the Blindness Prevention Program in Haiti.
Dr. Cadet recently joined together the organizations Optometry Giving Sight, the Brien Holden Vision Institute, and VOSH International to partner with the Universite d'Etat d'Haiti to establish Haiti's first School of Optometry within the new Faculty of Medicine and Pharmacy school. His efforts will provide opportunities for education, employment and expanded eye care services in Haiti.