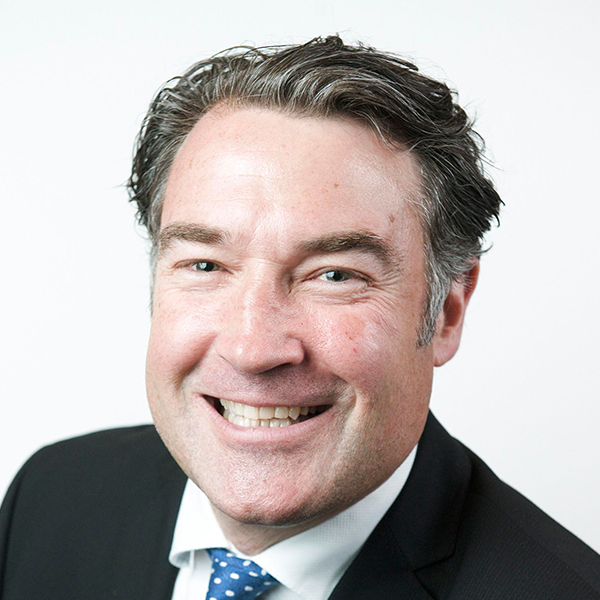 Chairman / Ophthalmologist
Sight For All
Nominated by Sight For All
I love the fact that through Sight For All, I am having a far-reaching impact on all causes of blindness, many of which have been neglected in the developing world, conditions such as glaucoma, diabetic retinopathy and the blinding diseases of childhood. By training and equipping the trainers, our ophthalmic colleagues in Asia, our friends, my legacy is sustainable and already impacting on the lives of half a million people every year. But not just restoring sight and preventing blindness, my voluntary efforts are saving lives and helping to alleviate poverty in eight of the poorest countries in the world.
— Dr James Muecke
About Dr James Muecke
Dr James Muecke AM is a South Australian based ophthalmologist and visiting consultant at Royal Adelaide and Women's and Children's Hospitals. Throughout his 25-year career, Dr Muecke has felt a strong sense of moral duty to help people in disadvantaged countries. He has a special interest in ophthalmic research and education in the developing world and in 2009 founded Sight For All (SFA), a blindness prevention agency operating in Australia and internationally. SFA's sustainable approach to blindness prevention, through supporting local eye care specialists and their teams, is empowering communities to deliver comprehensive, evidence-based high quality eye care.
Under Dr Muecke's leadership, SFA's programs are helping over 500,000 patients across eight countries in Asia each year, making a profound impact on the lives of these individuals and their families, and are helping to alleviate poverty in their communities. Over 100 medical and non-medical volunteers from Australia and New Zealand donate more than 10,000 voluntary hours each year to support SFA's Board and staff in achieving the organisation's mission. The medical expertise equates to a $2 million donation annually and reduces SFA's overheads to nearly 10%. Dr Muecke contributes over 1500 voluntary hours annually.
Amongst, Dr Muecke's achievements through SFA, he has trained and equipped the first paediatric ophthalmologists for Cambodia, Lao, Myanmar and Sri Lanka through hands-on fellowships, either in Australia or in-country. As an example, in Myanmar alone, Dr Aung is treating 20,000 children annually and is now training his own paediatric ophthalmologists. Dr Muecke has also trained and equipped the first glaucoma specialists for Bhutan, Cambodia, Lao and Myanmar and is also spearheading education and infrastructure initiatives to combat the rise of diabetic retinal disease in Cambodia, Lao, and Myanmar and Sri Lanka. Please watch his TED talk – http://tedxtalks.ted.com/video/How-restoring-sight-saves-lives.
Dr Muecke has produced three successful videos to raise awareness of the blinding diseases afflicting Aboriginal communities in Australia – http://sightforall.org/about/aboriginal-eye-health.
In 2014 Dr Muecke created SFA's social impact investment initiative, Vision 1000, that is ensuring the financial security and sustainability of the organisation. Dr Muecke received an 'Outstanding service to the prevention of blindness' award by the Asia-Pacific Academy of Ophthalmology in 2011, was awarded a Member of the Order of Australia in 2012, and received a South Australian Community Achievement Award in 2013.
In 2015, he was the national recipient of the Ernst & Young Social Entrepreneur of the Year Award.