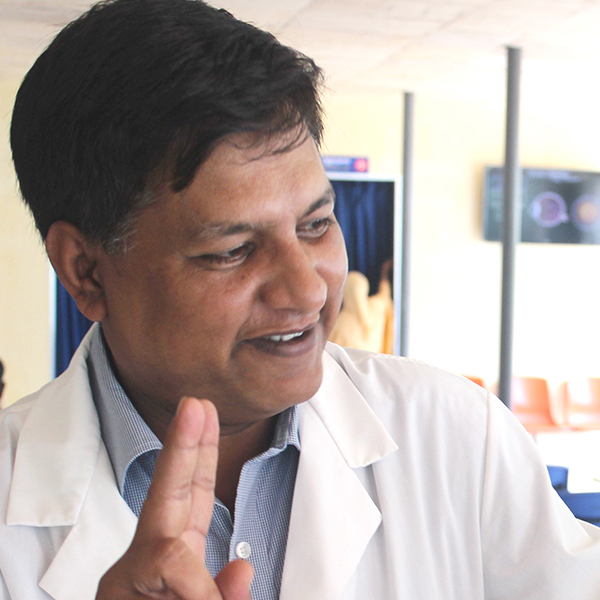 Executive Director and Consultant Ophthalmologist
De'ep Eye Care Foundation, Rangpur, Bangladesh
Nominated by Orbis
"Restoring sight is heavenly.The pleasure I get through healing the suffering of blind people gives me joy and the strength to take more challenges. This is the reason why I want to build the best eye care system for all those who are needlessly blind. I am immensely grateful to everyone who has inspired me and helped me along the way."
Dr Khairul Islam
About Dr Khairul Islam
Dr Khairul Islam, pioneered and founded the De'ep Eye Care Foundation (DECF) in Bangladesh. Dr Khairul is an ophthalmologist with a MSc in Community Eye Health from the International Centre for Eye Health in London.
In 2000, Dr Khairul set up a 5-bed eye centre in a rented house to help poor people suffering avoidable visual disabilities. Realising that community involvement was key, he met community leaders to discuss eye problems and to make the case for patients to seek early eye treatment. In addition, through engagement with rural youth he formed village sight clubs called 'Friends for Sight'.
In 2008, to build on this initiative, Dr Khairul took a bold strategic decision and secured loans from commercial banks to build an eye hospital in a remote part of Bangladesh. It is now a 50-bed eye hospital in a three-story building serving 150,000 patients and performing 6,000 cataract surgeries annually. The consistent growth of the service and the revenue generated has enabled the loans to be paid off. The team offers the latest surgery techniques to private patients to subsidise a free service for people with extremely limited resources.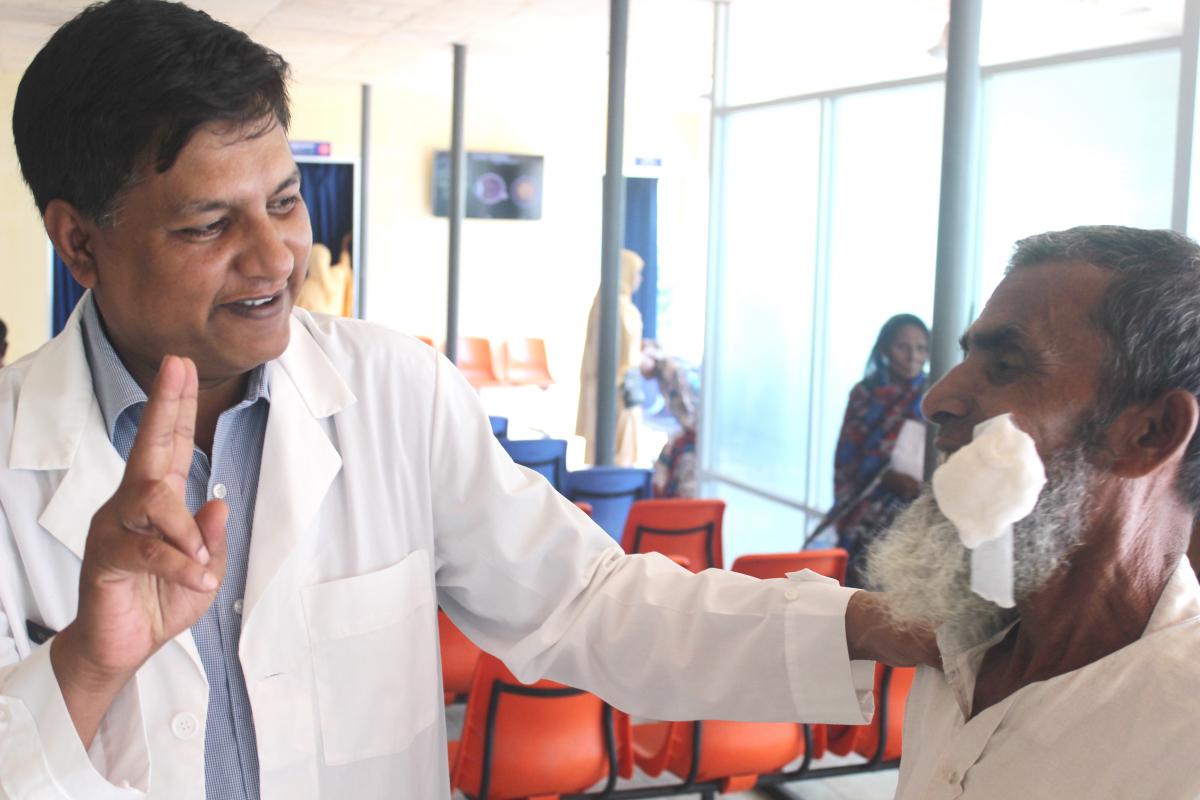 During the past 15 years, DECF has provided one million eye exams, performed 50,000 surgeries and 150,000 refraction corrections. Dr Khairul's efforts encouraged others to establish eye care centres and as a result the region's cataract surgical rate has increased to 2,000 from only 200 in 2000.
Every year, the fertile sandbars, known as chars, emerge and retreat from the Jamuna River as it redraws its course from the Himalayas to the Bay of Bengal. It is not choice or tradition that drives people to make these islands their home, but extreme poverty and a burgeoning population competing for land. Some 6-7 million people live on chars in Bangladesh without government services: no police, no healthcare, no electricity.
The De'ep Eye Care Foundation, supported by Orbis, finds ways to overcome these obstacles, one by one. Their aim is to offer that great gift, restored sight, to people who could not possibly afford it. "All types of patients should come here, rich and poor, and they should all have a quality service," says Dr Khairul.