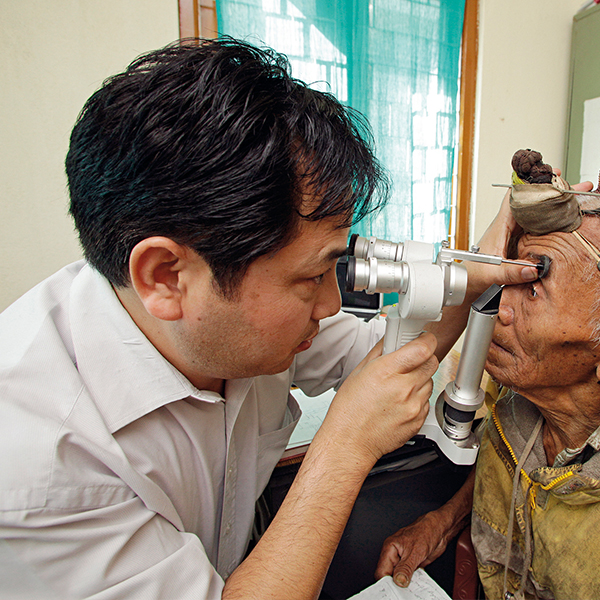 Senior Eye Surgeon
Ramakrishna Mission Hospital
Nominated by Light For The World International
On planning for CEC in Arunachal Pradesh: We need to coordinate! — Dr. Lobsang Tsetim
About Dr. Lobsang Tsetim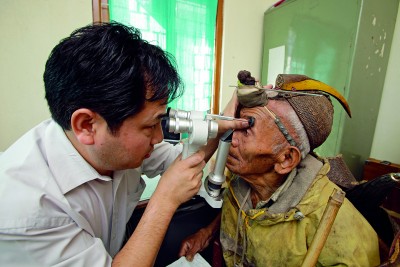 Dr. Lobsang Tsetim is a Senior Eye Surgeon at Ramakrishna Mission Hospital in Itanagar in Arunachal Pradesh, North-East India. With the lowest population density in the country, Arunachal Pradesh is one of India's most remote states. Its public health service infrastructure comprises of one State Hospital and eighteen District Hospitals and eye care services at both level are underutilised due to the scattered population.
Ramakrishna Mission Hospital (RKM) is an NGO Hospital based in the capital city of Arunachal Pradesh, Itanagar, since 1979. To ensure the rural population and those from disadvantaged socio-economic backgrounds have access to eye care services, RKM runs outreach camps and offers both paid services as well as affordable or free services to the poor and disadvantaged.
Dr. Tsetim has put a lot of personal effort to build up the ophthalmic department of the Ramakrishna Mission Hospital. It is thanks to the untiring and dedicated service of professionals like him that the Ramakrishna Mission Hospital is known for its quality work, even outside of Arunachal Pradesh. This led to tens of thousands of people been screened in outreach camps and thousands been operated during surgical camps or at hospital. Dr. Tsetim has also been instrumental in the training of Accredited Social Health Activists (ASHA) workers to become key informers when screening the rural population, which helps with early detection and services take-up.
During the past year, Dr. Lobsang Tsetim, together with the State Programme Officer of the National Programme for Control of Blindness, Dr. Taba Khanna, contributed extensively to the work to carry out the Eye Care Situational Analysis and Final Action Plan for the prevention of avoidable blindness and visual impairment in Arunachal Pradesh, commissioned by VISION2020 India, another critical step towards ensuring universal eye health for the people of Arunachal Pradesh.
To honour Dr. Tsetim for his commitment and dedication is also to honour all those who have worked with him under the extreme conditions of Arunachal to bring eye care to all those in need and for this reason Light for the World is proud to name Dr Lobsang Tsetim as its Eye Health Hero.