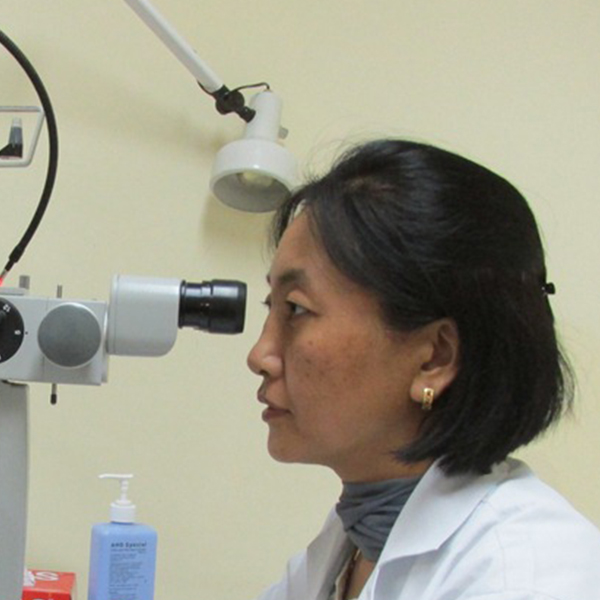 Head of the Departments of Education and Outreach
Venu Eye Institute
Nominated by HelpMeSee
As the head of the Department of Education, it is immensely satisfying to see the metamorphosis of young residents into competent ophthalmologists and to know that the available eye care services have been exponentially multiplied. At the community level, our expansive outreach services ensure delivery of specialized services to poorly accessible areas which are bereft of basic health care facilities. With both the departments working in unison, I feel that we are able to achieve a significant enhancement in the existing eye care service delivery — Dr. Wangchuk Doma
About Dr. Wangchuk Doma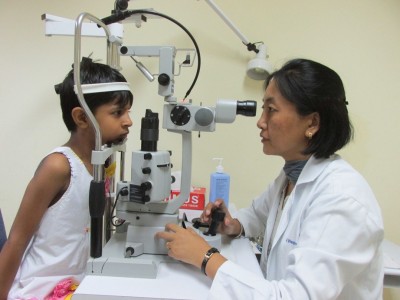 Dr. Wangchuk Doma is a HelpMeSee partner surgeon working at Venu Eye Institute and Research Centre in New Delhi, India. Building her career in eye care across a wide spectrum of services, Dr. Doma is an Eye Health Hero on par with the best specialists in the world. As the Head of the Paediatric Ophthalmology Clinic and a senior consultant in comprehensive ophthalmology, her work with patients encompasses a wide range of eye diseases and health issues. As the heads of both the Department of Education and Outreach Services at Venu Eye Institute, Dr. Doma has a made a major impact on providing universal eye care in India.
As manager of Venu Eye Institute's Department of Education, Dr. Doma leads all training programs, including post-graduation courses in ophthalmology. In this role Dr. Doma has helped in planning specialty programs for Ophthalmology residents in training, especially for surgical skills. She has mentored many young doctors into skilled, competent ophthalmologists, who now reach thousands of patients around the world.
As the head of Outreach Services at Venu Eye Institute, Dr. Doma has been actively involved in bringing high-quality eye care to the poor & needy across northern India. Working with Venu Eye Institute's satellite hospitals, vision centers, and eye camps in some of the most remote regions of India, her team reaches thousands of patients every year. Dr. Doma is always looking for new opportunities to reach patients, spearheading all outreach projects collaborating with local community leaders to establish sustainable treatment centres in rural regions. Her work has helped build a network which helps support patients who lack access to eye care.
Since 2012, Dr. Wangchuk Doma has been a partner surgeon with HelpMeSee, a non-profit social enterprise whose goal is to create a sustainable solution to end cataract blindness. Dr. Doma has been an active participant in HelpMeSee's program from the beginning of its partnership with Venu Eye Institute. Building on her experience in education, she has played a major role in developing the training management system HelpMeSee uses with its proprietary Eye Surgical Simulator, which HelpMeSee plans to use in training thousands of cataract specialists. Dr. Doma has also provided valuable input for HelpMeSee's pre-sterilized surgical kit for cataract surgeries, which enable surgeons to perform the MSICS procedure in remote areas around the world.
In her role as an ophthalmologist and managing patient outreach services, Dr. Wangchuk Doma is a leader in the field who has already made a major impact by restoring sight to thousands of people. As a mentor and teacher to countless young ophthalmologists across India, she hopes to train the next-generation of Eye Health Heroes to take on the global health challenge of preventable blindness around the world.