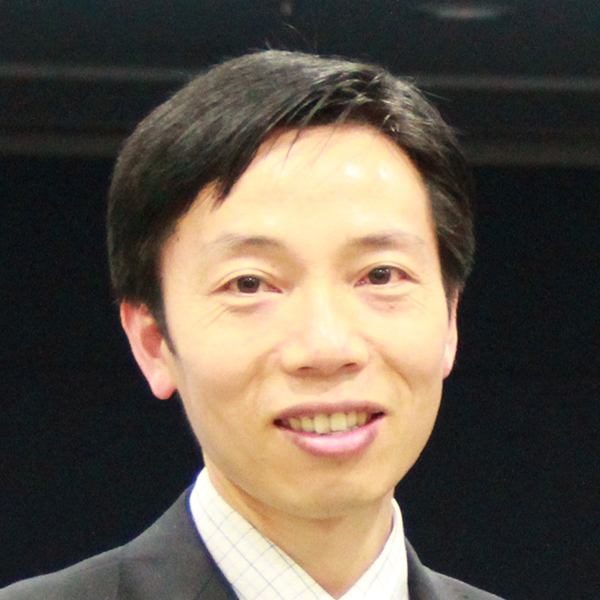 Deputy Director of Ophthalmolgy and Professor
Shanghai EE&T and Fudan University
Nominated by Orbis
Every human has very limited power. But with a kind heart, one can still reach out to help those in sickness, pain and are struggling in dark.
— Dr. Zhou Xing-Tao
About Dr. Zhou
Dr. Zhou Xing-Tao is the Senior Consultant Ophthalmologist at Shanghai EE&T Hospital–one of the top hospitals in China. Dr. Zhou is renowned in Pediatric Ophthalmology, RE and Optometry in China.
From 2012, Dr. Zhou Xingtao led the project team that implemented the "Seeing is Believing" project in Shanghai in partnership with Orbis International. The project aimed to identify sight problems and improve the quality of life of poor and migrant children living in underserved areas of Shanghai. This was accomplished by setting up an effective eye care network. By the end of the project in March 2016, more than 400,000 students received eye screening, more than 700 school teachers and school doctors received screening training, more than 100,000 parents received eye care education, about 800 pediatric patients received surgery subsidy and more than 5500 patients received subsidized spectacles.
A special class at Chongming Middle School consisted of minority students (whose parents are migrant workers) from Xinjiang province studying in Shanghai. Dr. Zhou realized that they were far away from home and lacked health insurance. This class needed his and the project's special attention. He personally visited the school to screen students for three years during the project and has decided to continue coming back in future even after the project is over. Dr. Zhou's warm heart won the admiration of teachers and students.
Dr. Zhou and the project team were so moved by the poor and migrant children's plight that they gave up their training and screening fees as well as travel expenses, which totaled to nearly 100,000 USD! This money was the used to provide an additional 1335 pairs of free glasses and subsidize 150 pediatric surgeries for the migrant children in Shanghai and neighboring provinces.
Dr. Zhou once said, "Every human may have limited power, but with a kind heart, one can still reach out to help those in sickness, pain and are struggling in dark". Dr. Zhou is not only a doctor with superior professional skills, but also an individual with a kind heart and sense of responsibility for every patient".