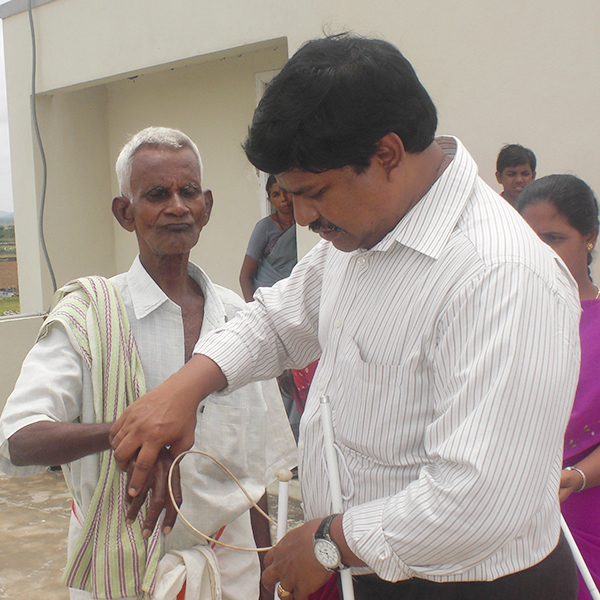 Associate Public Health Specialist
L V Prasad Eye Institute, India
Nominated by L V Prasad Eye Institute
I was inspired to serve people with visual impairment after seeing visually-impaired students everyday on their way to school with the mobility cane. I was pondering about the undignified status of many people with visual impairment. To my desire, I studied a bachelor degree in mobility science for the disabled and I got an excellent opportunity at LVPEI where I was given the responsibility of implementing Community Eye Care and Community Based Rehabilitating Programs. Today, I train a huge number of community eye health and rehabilitation staff members and served an enormous number of people with visual impairment and blindness.

— Jachin David Williams Aruldoss
About Jachin David Williams Aruldoss
Mr Jachin David Williams Aruldoss is an Associate Public Health Specialist at the Gullapalli Pratibha Rao International Centre for Advancement of Rural Eye Care, L V Prasad Eye Institute (LVPEI), India, since October 1993. Jachin has the academic background of a Master's degree in Sociology, a Bachelor's degree in Mobility Science for the disabled and a Diploma in Community Eye Health.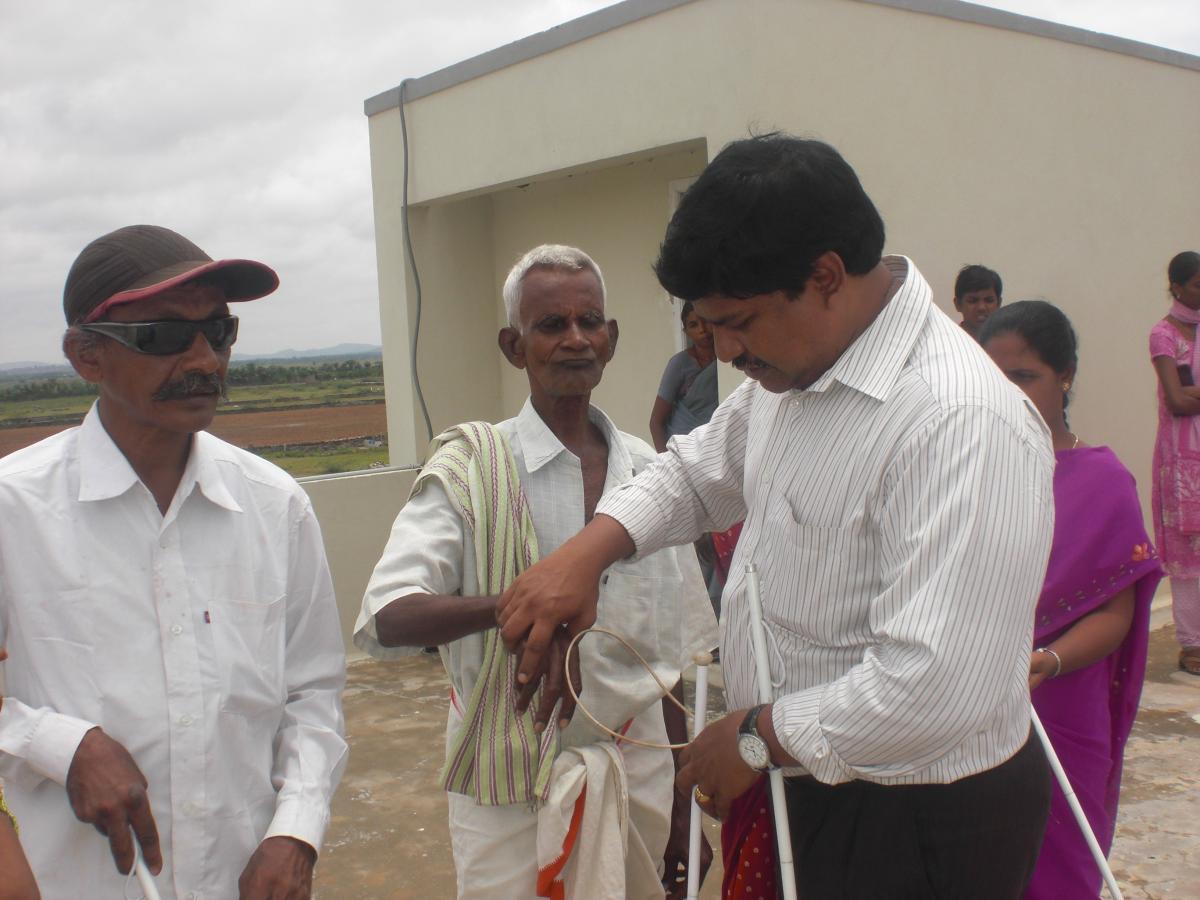 Being in-charge of Community Eye Health and Community Based Rehabilitation Programs, he has been involved in human resource development, community health needs assessment, planning of programs and projects, implementation, monitoring and evaluation, developing Information Communication and Educational (IEC) material and partaking in public health research studies in Community Eye Care and Community Based Rehabilitation of the visually challenged. He is the Project Coordinator and Executive for the Lions Clubs International Foundation's 'Sight For Kids' school children's Eye Health Program in the state of Telangana and Community Linked Initiative Projects in the LVPEI network. Jachin is an eminent teaching faculty member, contributing as Adjunct Lecturer for the Masters in Community Eye Health Course, University of New South Wales & LVPEI, Community Optometry for the Bachelor's Degree in Optometry and other courses at LVPEI. Jachin has authored the Handbook for Community Eye Health Workers, Sight for Kids Handbook for School Screening Program and has made presentations in National and International conferences.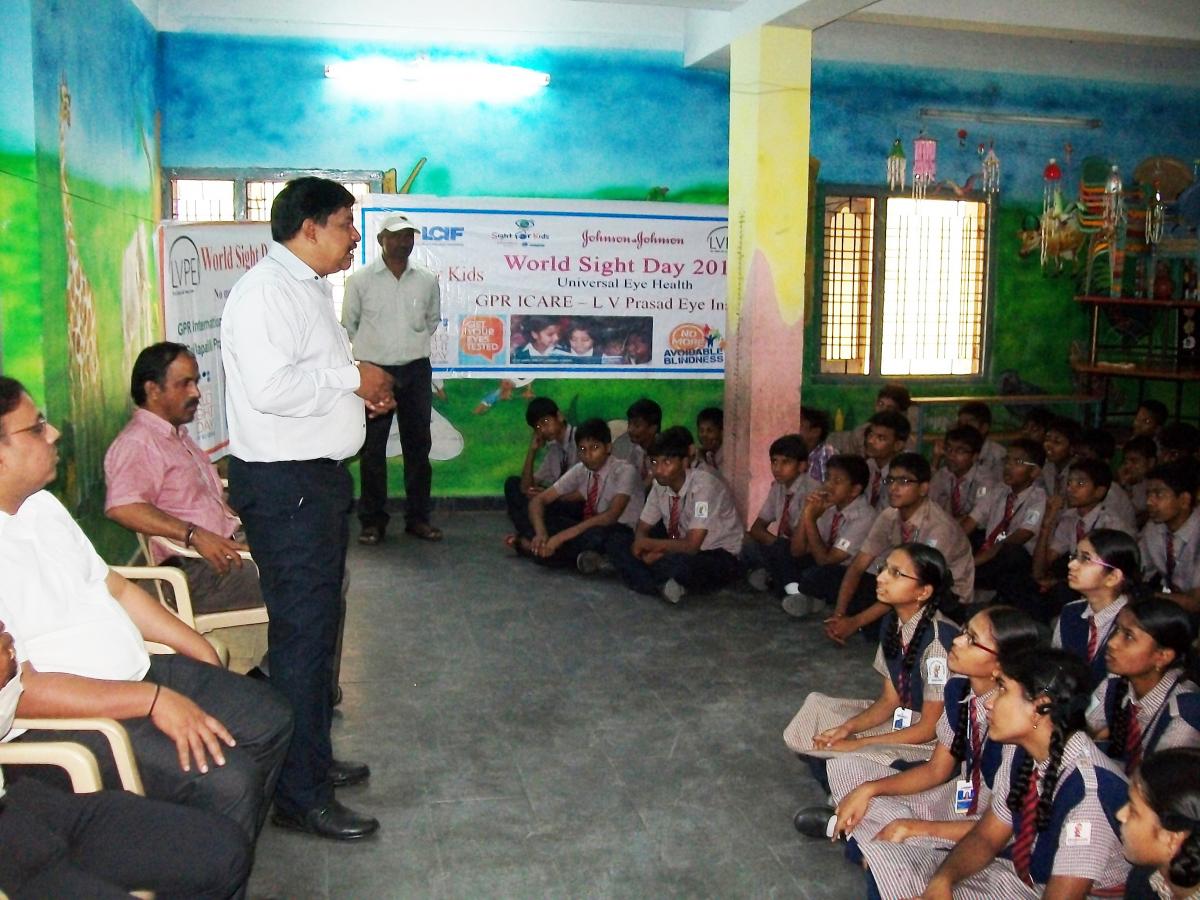 Under his management and supervision in LVPEI's network of 15 Secondary Centres, spanning 22 years, over 8000 villages across the states of Telangana and Andhra Pradesh have been surveyed for providing primary eye care, secondary care and community based rehabilitation, covering a population of more than 7 million. With respect to service delivery, over 8000 community screening programs, and over 8000 school screening programs were organized, in which nearly a million children have been screened. Through community based rehabilitation programs 1,590 visually impaired people were rehabilitated and 1,240 community awareness programs were organized. He has also trained more than 1,250 community eye health and community based rehabilitation personnel at various levels, over 3,500 school teachers and engaged a huge number of volunteers from various sectors for delivering eye health care services.
At a personal level, those who know Jachin will vouch that he is a very kind hearted gentleman who is always ready to help others. He is married to Dr Beula Christy and has a daughter Ms Jerusha Saptecha who is pursuing a course in fashion designing.