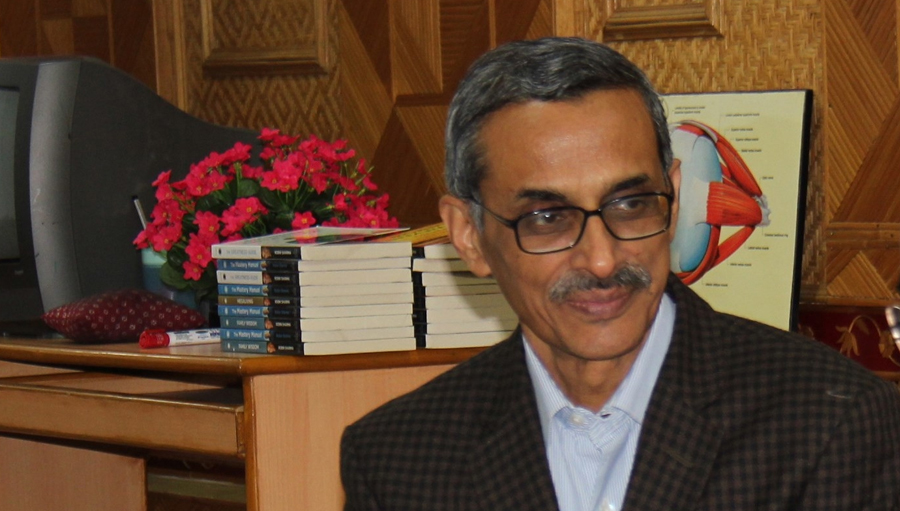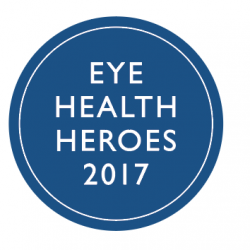 Dr. Harsha Bhattacharjee is the Founder, Medical Director and Trustee of Sri Sankaradeva Nethralaya (SSN), an apex eye institution in Northeast India.
An MS in Ophthalmology, Dr Bhattacharjee is also a Fellow of the Royal Colleges of Surgeons (FRCS). After a stint in the government where he grew to the post of Associate Professor at the Regional Institute of Ophthalmology in Assam, Dr Bhattacharjee went on to found SSN in 1994.
Based in Guwahati, within the Indian state of Assam, SSN is the only tertiary centre for the whole of Northeast India – a region encompassing a population of over 45 million people in 8 states, spread across 262,000 square kilometers) (101 square miles) sharing international borders with Bhutan, Tibet, Myanmar and Bangladesh.  The region is marked by a very high prevalence of blindness (over 2%) and significant geographical and political challenges.
In addition to offering comprehensive eye health care for all key blinding conditions, SSN trains local eye health teams and engages in research. Community eye health for vulnerable groups is a core element of their ethos, with over 60% of patients being treated free of cost. In 2004, SSN was declared a Centre of Excellence by Dr Manmohan Singh, former Prime Minister of India. Over the years, SSN has impacted on over 25, 24,952 persons in the base hospital excepting outreach patients.
Dr Bhattacharjee has pioneered services such as intra-ocular lens implantation, vitreo-retinal care, paediatric eye care, occuloplasty and laser surgery in the region. He has performed over 200,000 cataract and anterior segment eye surgeries and over 200,000 other surgeries and ocular cancer treatment interventions till date.
He has authored over 250 scientific papers and has co-authored several text books on ophthalmology. His work has been presented in numerous scientific forums and he has chaired several prestigious scientific sessions, both nationally and internationally. Some of the awards and honours that he has received include: Achievement Award by South Asian Academy of Ophthalmology; Achievement Award by Asia Pacific Academy of Ophthalmology; Excellence in Medicine Award conferred by Down Town Hospital, Guwahati and felicitations by Rotary International, among others.
Dr Bhattacharjee assists several universities and is a lifetime member of prestigious bodies like American Academy of Ophthalmology, American Society for Cataract & Refractive Surgery and ICEH among others. His pioneering efforts have helped significantly strengthen eye health care in Northeast India.
"I love my role as a pioneer in creating a model for non-profit institutions in Northeast India, for both, services and academics, building them from my life experience and working towards their continuous improvement in changing situations, with an aim to achieving excellence. My abilities are limited, nevertheless, it is with all my strength that every day I am in a mission to analyse, solve and win challenges that our patients offer to us and to arrive at effective solutions so that we can offer our humble and accountable services to them with dignity, trust & compassion."