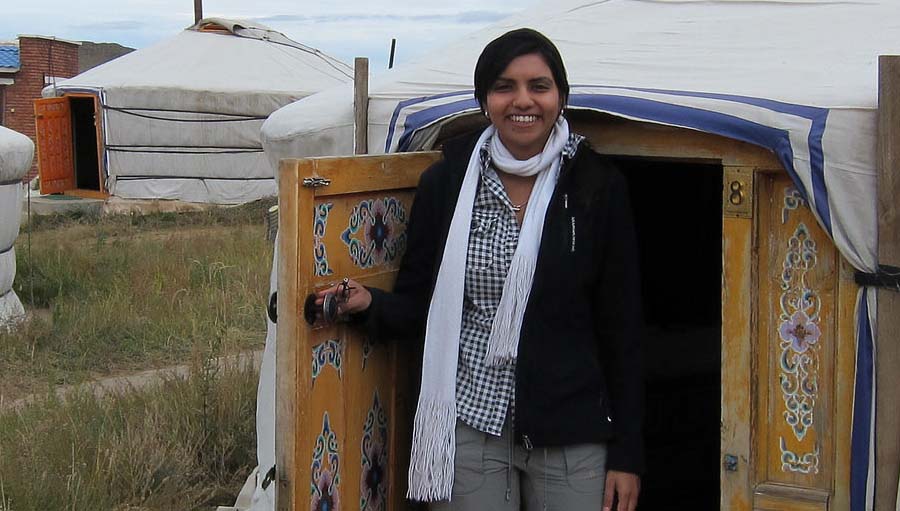 Making progress in a developing context can be a case of encouraging positive outcomes by managing the balance between identified barriers, possible solutions and available resources: Mitasha, an honors graduated optometrist, is no stranger to this challenging scenario, having worked tirelessly for the Brien Holden Vision Institute for close to a decade.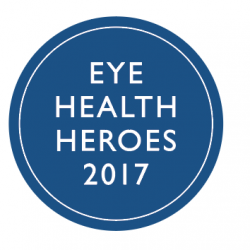 Committed to the long haul, Mitasha's track record tells a story of dedicated team leadership and resolve to defining a progressive and practical approach to sustainable eye care within the Western Pacific region; a context of diverse needs and environments challenged by remoteness, inaccessibility and in many locations a lack of established eye health systems. Much of Mitasha's work goes under the radar: She can be described as a quiet achiever exercising influence in a calm, confident manner, advocating at all levels and working on the ground to initiate programs, often with complex collaborations and many inherent difficulties.
The key to her influence is a good-natured deftness to straddle all levels of negotiation. Amanda Davis, COO for Brien Holden Vision Institute, Public Health describes Mitasha's style of leadership as humble, intensely focused and always backed with the utmost commitment.
Mitasha is very inclusive, people focused and community orientated. She leads her teams from within and effortlessly manages to smooth over language and cultural difficulties in a very empowering and supportive way. We see Mitasha as an amazing asset both to global eye care and to the Institute.
Mitasha's comments on this point confirms her inclusive ethos:
I think an advantage I have is that I can share learnings and experiences across the programs in the entire Asia Pacific region. Many similar issues come up and I can work with the team members to address the challenges. Providing this support and regular communication, keeps the teams moving towards the bigger picture. It's also helpful when we hold regular group meetings across the programs, so that team members feel a sense of community and share the space with others that are working towards the same bigger goal.
Amanda describes her as an advocate for the equity of all people and their eye health needs, who is passionate about working with government, civil society, business organisations and universities to develop programs, strengthen public health systems and impact policy at a national level. Holding firm on the sustainable development premise advocated by the Institute, Mitasha's innovative approach seems to feed directly into managing the challenging context of development work and still keeps her in-country teams moving towards achieving the bigger aims of sustainability and measurable impact. Mitasha has contributed to many papers on topics covering child eye health, gender equity, availability of eye care services, community impact and education policy for children with vision impairment. As part of her team's research activities she has worked to determine the burden and solutions to refractive error and presbyopia in Papua New Guinea and the Pacific, as well as Vietnam, Cambodia, Mongolia and China.
"Whether universal or local, effecting change starts off with small steps, and the main driver in those small steps is education. We educate people to develop much needed skills, we educate the general public to make them aware of the problem, then we advocate to the key stakeholders and educate them on the role they can play. Education is the critical component that drives lasting change and we need to raise awareness on the expansive role education plays in the global eye health agenda."