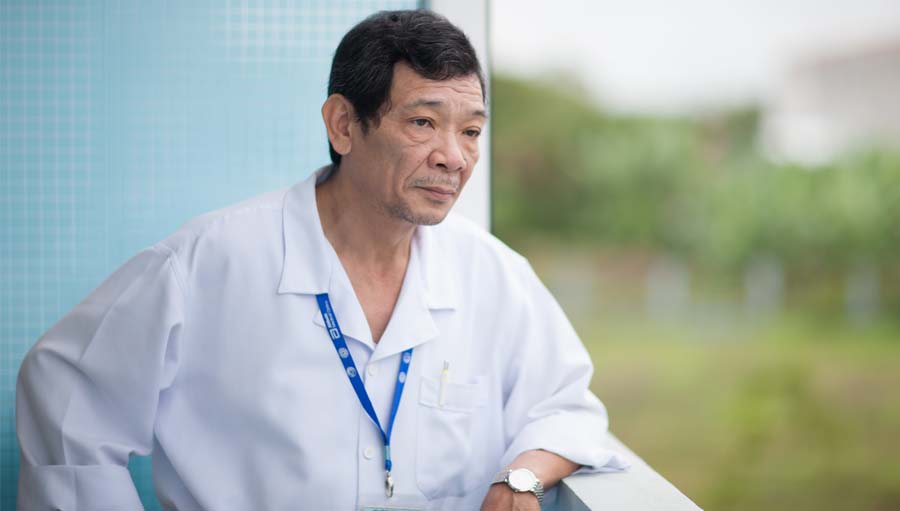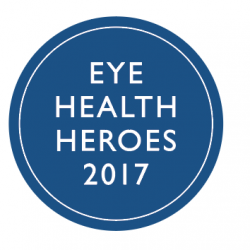 In Vietnam, approximately 3 million children are visually impaired, while more than 23,000 of them suffer from bilateral blindness. The prevalence of blindness in Vietnam's Central region is the highest among the country's seven regional zones. However there were few ophthalmologists being able to perform basic pediatric surgery and other procedures in the region.
Nearly half a million children in Northern Central of Vietnam had travelled to Da Nang, or Hanoi, or Ho Chi Minh for eye care services. Many of them who were from rural area and poor families couldn't afford and accessed to any eye care services. Dr. Pham Minh Truong has made his life's mission to help visually impaired people especially children see the world with better eyes. He has spent the past 10 years of his career to develop the pediatric eye care service for Central region. He desires to make service for children available in Hue Eye Hospital (HEH) and to establish the network to make that pediatric eye care service accessible for all children in need.
Dr Truong spent his admirable efforts to advocate the local government to invest and develop HEH to be a tertiary-level hospital specializing in pediatric care for Central region. As a dispensable result, a 5000sq meter land was allocated from Hue People Committee to build a new hospital in 2012. The dedicated team of HEH was then setup and trained by support from Orbis to meet the standard service quality. HEH team is now able to provide variety of treatments of children eye disease with high quality of care. Hue Eye Hospital now becomes one of leading eye hospitals and the fourth Child Eye Care Centre in the Country. It serves over 4000 in-patients and outpatients coming from different parts of central region each year.
With the thought "Everybody should have equal access to health care" and seeing huge demand from vulnerable people in the villages, Dr. Truong had successfully worked with local authorities to set up 2 vision centers at district level in 2016. 3 more centers are soon to be established and operated later in 2017 and early 2018. Under his direction, HEH's staff frequently provides technical support to the vision centers' health staff for quality eye care services. Also, he shares his experiences with other provinces and encourages them to establish vision centers so that more children and people in need can access to get their eyes screened on a regular basis and treated properly.
Dr Truong has continued his efforts to increase quality and quantity for pediatric eye care services in the region. He's been exploring all possibilities to mobilize community support to improve the accessibility of the children service such as partnering with local NGOs, doing marketing to help the communities know about available eye care services, and are comfortable using the services if needed, and formulate the partnership with neighboring provinces for referral patients and outreach campaigns. Moreover, he becomes a senior advisor to give advices to other provinces for improving pediatric eye care in Vietnam. These are all new approaches that would have never happened in the public hospitals otherwise.
Nominating Organization: Orbis
"If you'd ask me what I wanted to be, my answer would be doctor, doctor and doctor. That's my destiny."