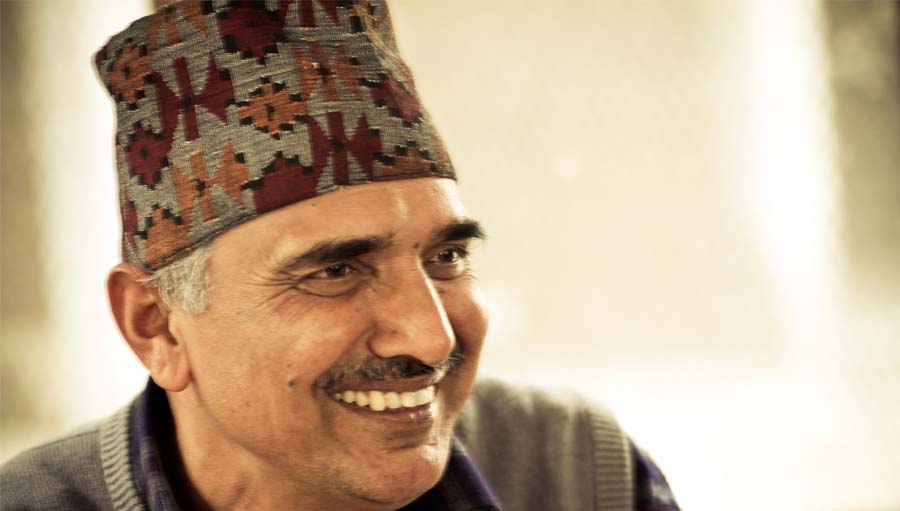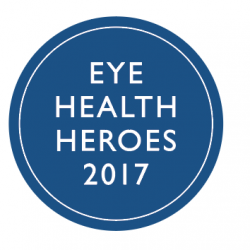 Ram Prasad Kandel, Program Director for Seva Canada and Seva Foundation in Nepal, deserves recognition for his lifetime achievement establishing eye care infrastructure and high-quality programmes where they are needed most. The Nepali people have benefited from his leadership, devotion and tireless energy helping underserved populations.
Thanks to his efforts, Seva Nepal partners provide sight-saving surgeries to over 50,000 blind people annually and eye exams to over 500,000 people. Kandel became an ophthalmic assistant in 1982 with an additional health management undergraduate degree and masters degrees in health education and public health. He worked as an ophthalmic assistant, outreach coordinator and health educator at Lumbini Eye Institute from 1983-92, and a Campus Chief at the Paramedical College prior to Seva.
For 25 years he's worked to fulfill his dream of providing every Nepali with access to care. His greatest satisfaction comes from patients smiling after their sight is restored. He spent an uncountable number of days far from his family meeting with villagers, educating them about eye diseases, and organizing support of local service development to provide high-quality care for all. He's responsible for 20 Primary Eye Care Centres (PECCs) in remote areas and 6 secondary hospitals. He ensured that all PECCs and hospitals had state-of-the-art record keeping systems to monitor quality, maintain financial records and ensure adequate medicine and supplies.
He also required they set annual performance and financial targets, benchmarks, outreach plans and annual meetings for mutual learning. Kandel is a key contributor to a global initiative to reduce gender inequity in eye care services. Through his community-based work with women's groups, the sex-ratio has reversed in the Lumbini and Narayani Zone – more women than men sought and received services. After a decade of work, the prevalence of blindness is now lower in women than men in these zones. Kandel led health services and systems studies at Bharatpur Hospital, blindness surveys of Lumbini and Narayani Zones, as well as Nepal's first pediatric survey. He also led a comprehensive study of diabetic services in the Lumbini Zone and helped establish an eye care referral and diabetic retinopathy treatment system.
Kandel is a sought after educator, advisor to international NGOs and a participant in international eye care meetings. His heart, however, remains devoted to storytelling among the Nepalese village people who know him best.
Nominating Organisation: Seva Canada
"I love that my role with Seva Canada and Seva Foundation allows me to ensure every Nepali has access to eye care. Growing up poor in a remote village inspired me to dedicate my life to providing all Nepali people with eye care. Establishing Primary Eye Care Centres, which treat 90% of eye conditions and can become financially self-sustaining, provides rural communities with access to high-quality care. I'm the luckiest person in the world because I can share the happiness of people who have their sight restored and lives changed. I know that small efforts make big changes in people's lives."