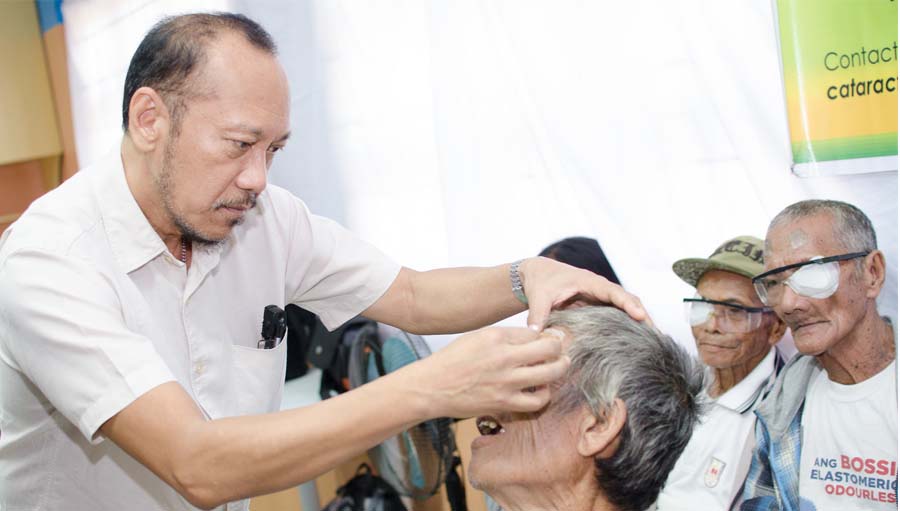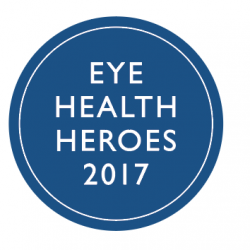 Dr. Redentor Rabino is a partner Ophthalmologist of the Cataract Foundation Philippines, Inc., CBM's partner in Inclusive Eye Health work. Since 1993, he has been one of the pioneer doctors under the "Doctors to the Barrios" programme, a government-led activity, which deploys competent and community-oriented doctors to marginalized populations in the Philippines.
He is assigned to a remote area in a rural and impoverished province in Southern Philippines and also serves in places like Marawi and Sulu that are hazardous because of long-standing armed conflict and terrorism. As a partner Ophthalmologist, he performs high volume, high quality, yet low cost eye surgeries for poor patients coming from communities with very limited access to eye health care.
CBM interviewed Dr Rabino during an outreach programme in Masbate, one of the poorest provinces in the Philippines, where he performed 90 eye surgeries in one day. After a long and physically-demanding day, he is still full of joy and vigor, describing what he does as his passion and calling–even under very challenging conditions. Once, he braved the sea amidst a typhoon to push through with a scheduled outreach activity in which patients would come from far-flung areas. During outreach activities, he also takes time to educate patients about taking care of their eyes and their overall health.
When he retires, Dr. Rabino plans to continue conducting medical missions all over the Philippines together with his wife, who is also a doctor and is currently catering to the urban poor by serving in a health center in the capital Manila.
Nominating Organisation: CBM
"If there is commitment in what you do, there is joy. My passion is to give sight back to the poor and give them a second chance in life. It gives me happiness and encouragement beyond what money can offer. There were times when I feared for my life, but all of it goes away whenever I arrive in communities and see the patients whose lives will change with only just a few minutes of operation."