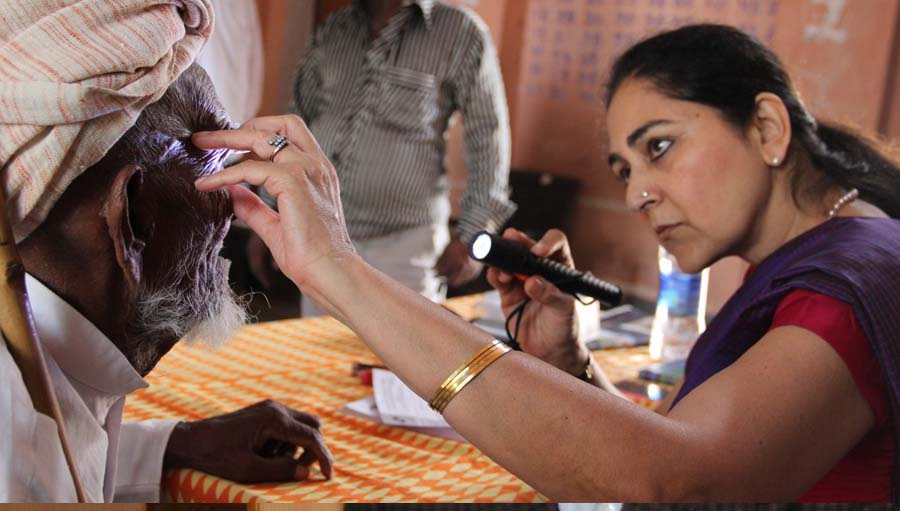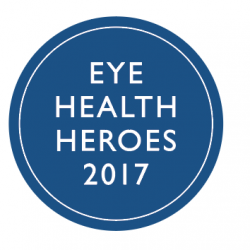 For three decades, Dr. Sethi has committed herself to helping those less fortunate to see, by co-founding the non-profit Arunodaya Charitable Trust (ACT) and associated Arunodaya Deseret Eye Hospital (ADEH). She has personally performed over 30,000 sight-restoring surgeries, 70% of which were free of charge for low-income patients.
VisionSpring has had the opportunity to collaborate with Dr. Sethi and her dedicated team to provide eyeglasses for over 18,000 children in and around Delhi. We can vouch for their seriousness of purpose, high standards and dedication under Dr. Sethi s compassionate leadership. In 1990, Dr. Reena Sethi partnered with Dr. Arun Sethi and Dr. EW Jackson to found ACT, a registered, not-for-profit, NGO. She is a true ambassador of Arunodaya's motto, "Give before they Give Up!"
Dr. Reena Sethi also founded ADEH, a world-class community-based tertiary eye care facility. She serves as Ophthalmic Director, where she has introduced Cataract & Intraocular Lens Implant services, glaucoma treatment, and pediatric ophthalmology services. She has performed several thousand ophthalmic surgeries, including Micro-incision Cataract Surgeries, Phacoemulsification, Complicated Pediatric Cataract surgeries, Glaucoma surgeries and many others. Dr. Reena Sethi is a pioneer in intraocular lens implantation surgery in India, taking great interest not only in improving techniques and protocols of ophthalmic practices but even in the actual design of the instruments for better performance. She has pioneered the low-cost technique "Capsulorrhexis in Mature White Cataracts–without the Trypan Blue (Dye)", which has led many surgeons to reduce their procedure cost without compromising on quality or safety.
Dr. Reena Sethi has held prominent positions in several medical societies and delivered keynote addresses at National and International conferences. She has published papers in journals, and is Senior Ophthalmic Consultant to hospitals such as Fortis Memorial Hospital, Gurgaon and Indraprastha Apollo Hospital, Delhi in India.
She and Dr. Arun Sethi, her husband and senior consultant in Ophthalmology, has initiated a major community screening project with emphasis on primary eye care, diabetes and DR screening & Glaucoma. In the first year, over 50,000 villagers will be screened.
Nominating Organization: VisionSpring
"The best way to find yourself is to lose yourself in the service of others. I have been doing exactly that for 35 years in way I know best and my search still continues. I have believed in using my professional & surgical skills to help restore sight and reverse the tide of curable blindness for the under privileged so that they can be productive and contribute to the society, once again. This way patients are empowered, families and community begins to change for the better. I feel urged to motivate our society to fulfill their responsibility to the underprivileged and strive to continue my efforts for them as well."