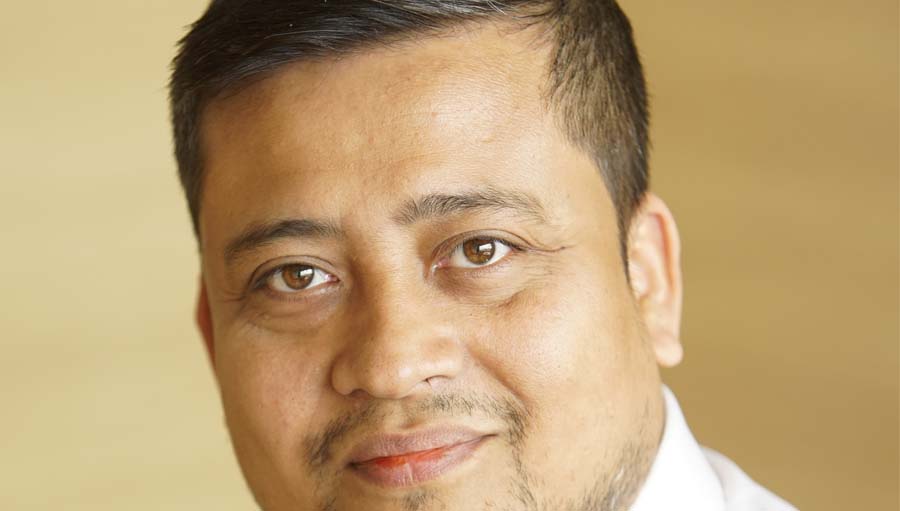 Dr. Rishi Raj Borah is an integral part of the Orbis journey in India and has committed an enormous part of his life to help ensure that children across the country have a better life.
Although Rishi is a qualified veterinarian, he has always had an inclination towards working for and with people. It was during his college days that his penchant for community work led him to volunteer with a charity that worked for street children. He began his career working with a grassroots organization, Assam Moina Parijat, following which he worked on different community programmes with UNICEF, CORDAID, and Don Bosco Institute all involving children.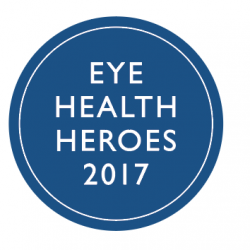 In 2004, Rishi channelized his expertise of working with communities seamlessly into the fight against avoidable blindness. He started work at an Orbis partner hospital as Project Manager in northeast India. Rishi played a laudable role in reaching half a million children during his time at Sri Sankaradeva Nethralaya. His commitment to working on the ground tirelessly continued as he joined Orbis in 2007. Over the years, as Program Manager, Senior Program Manager, Assistant Director, Program and currently as Director, Program, Rishi has worked hard to develop innovative, impactful and sustainable home-grown eye care initiatives for communities across India and Nepal, impacting the lives of millions of children.
Today, the India Childhood Blindness Initiative consists of 31 Children's Eye Centres across 17 states, which is the largest network of its type in the world. Through this journey, Rishi has been an able guide to partners developing comprehensive child eye care services with a particular flair for charming people with his affable personality. His resourcefulness and ability to find creative solutions has helped partners surmount challenges and at times exceed their own expectations. His nocturnal lifestyle has endeared him to colleagues in the western hemisphere, and he is well known globally within Orbis for his dietary preference of chicken alone!
Dr. Rahul Ali, Country Director – India, having worked very closely with Rishi says,
Rishi is the glue that binds the Orbis India Partner Network together. He is also the guiding light to the program team giving both direction and vision for the future. He is a great asset for us all and remains one of the most accessible members of the program team for both partners and team members alike.
"It is our responsibility as adults and good citizens of this planet to look after our children and ensure their well-being and happiness. Children are our future and if we don't look after them, who will? I always work for children and I thoroughly enjoy being able to touch their lives in my own small way. When we help a child see better not only is their vision improved but their life is changed forever. At Orbis I get to do this across my country and the world, day after day."