Celebrating the next generation of leaders in eye health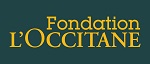 Supported by L'OCCITANE Foundation
The Eye Health Leaders 2013 is a celebration of eye health professionals with the vision and potential to lead the eye health sector in the future, culminating in a ceremony at the IAPB Council of Members 2013.
The people below, identified by IAPB member organisations, represent some of tomorrow's leaders who will drive IAPB's concerted effort to eliminate avoidable blindness and support the needs of those with permanent sight loss in the future. The range of roles, skills, backgrounds and achievements is testimony of the richness and diversity within the IAPB membership.
We invite all to join IAPB and L'OCCITANE Foundation in celebrating the eye health sector's key strength – its people.

India
Senior Director International Programs
Nominated by: Operation Eyesight Universal

Republic of Korea
Ophthalmologist, Founder and Director
Nominated by: Vision Care (Dr. Fikru Melka, Vision Care, Ethiopia)

Pakistan
Professor of Ophthalmology
Nominated by: Pakistan Institute of Community Ophthalmology

India
Director, International Center for Advancement of Rural Eyecare
Nominated by: LVPEI

Pakistan
Program Manager South East Asia & Eastern Mediterranean
Nominated by: Vision CRC