The International Eye Foundation celebrates the dedication to the disadvantaged and entrepeneurial spirit of Dr. Roney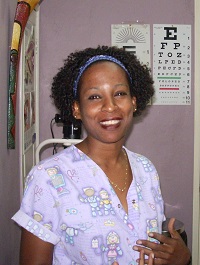 Dr. Guerline Roney is a Haitian ophthalmologist who is dedicated to bringing quality eye care to her people in the poorest country in the American hemisphere. In the year 2000, Dr. Roney completed medical school at the State University of Haiti in Port-au-Prince. She continued her studies completing her ophthalmology residency at the State Hospital in Port-au-Prince in 2003. Following her residency, she travelled to France to take a one-year fellowship in anterior segment surgery at the Hôpital Nord in Marseilles. Dr. Roney represents the next generation of highly qualified ophthalmic surgeons in Haiti. Dr. Roney returned to Haiti and took up her position at the government Hôpital Justinien in Cap Haitien in northern Haiti. With few resources and little funding, she worked diligently providing the best quality eye care she could within the government system.
In 2009, the International Eye Foundation/US joined with Vision for the Poor/US and Visualiza/Guatemala to develop a social enterprise eye hospital in Cap Haitien that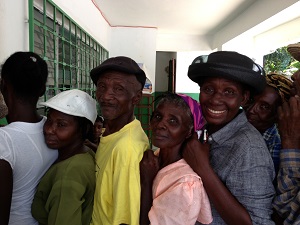 would be owned and directed by Dr. Roney and her colleagues Dr. Marie Carmelle Lucien and Dr. Pierre Luc DuPuy. This included build-out of the clinic and operating theatre, equipment procurement, developing a business plan, standards and protocols, management and finance systems, a pricing structure, and outreach services to ensure that rural communities are served. Dr. Roney identified a building and over the next two years, everything was put into place including an affordable pricing structure that includes zero cost for the truly indigent.
Dr. Roney accepted the challenge of owning her own eye clinic that would be sustainable through fees and other revenue generating services such as an optical shop, but still be able to serve the poor through subsidies from donors and earned revenue. Clinique Vision Plus is innovative in Haiti since it is neither strictly private nor charity, and provides services to all sectors of the population with affordable pricing. The key to Clinique Vision Plus is patient satisfaction which includes how they are treated when they arrive at the clinic, quality clinical care and visual outcomes.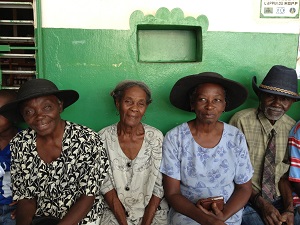 Serving the rich who would otherwise travel abroad, the clinic also targets the poor within its practice and not just doing charity work on weekends. As Clinique Vision Plus neared completion, additional support was provided by the Deseret Foundation and Optometry Giving Sight. Clinique Vision Plus began seeing patients in February and officially opened on May 5th, 2013.
Dr. Roney is a trail blazer setting an example for other ophthalmologists in the country. She and her team manage multiple donors and overseas visitors, and are building a reputation for a service that is appreciated by patients and also provides quality clinical eye care. Dr. Roney's goal is "to provide quality eye are to the population of my native area particularly the most disadvantaged".