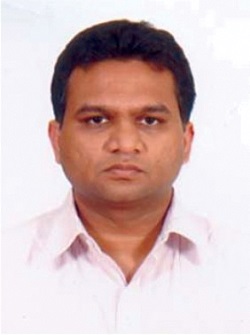 The challenge
Sankara Eye Care Institutions operates from 13 locations across India. With its focus on high volume surgical output, managing patient data-flow – from screening and identification to post-surgical care – was a major stumbling block for the organisation.
Many of SECI's patients were identified in rural outreach programmes, but patient documentation was captured by its systems only before surgery leading to increased waiting times and potential for confusion.
Clearly, an IT-based solution was in order. But the organisation had practices developed over 3 decades, with key staff who had never used a computer before.
The solution
With an MSc in Community Eye Health from ICEH, Bharath Balasubramaniam cut his teeth with the rural outreach process. He broke it up into smaller modules and designed an application to optimally increase productivity, reduce cost and increase reliability of data captured. Every step of the process – screening, examination, surgery, discharge and the post-surgery review after a month – is now automated and runs smoothly.
Bharath encouraged outreach staff to scan and email records of patients identified for surgery from the nearest internet browsing centre. By the time patients were brought in for surgery their documentation was sorted and ready – a simple solution! The documents are now shared electronically by SECI's various departments and the organisation handles electronic records of 10,000 patients every month.
Over time, Bharath has also implemented an enterprise-wide performance management system, which is linked to the hospital's management systems, reducing time and increasing efficiency. This is a standards-based, real time system and has been specifically designed to the demands of SECI.
Bharath's biggest challenge has been in ensuring uptake across all cadres of employees. Today 90% of SECI staff are computer-literate and use these systems every day. He ensured smooth and trouble-free implementation of the IT system, and worked hard to build buy-in from all stakeholders. SECI's 13 hospitals employ staff speaking a variety of languages. Bharath successfully designed and implemented training modules to suit the local context, ensuring that they were available in multiple regional languages.
Dr R V Ramani, Sankara Eye Care Institutions' Founder and Managing Trustee, is delighted to nominate Bharath Balasubramaniam as an Eye Health Leader.