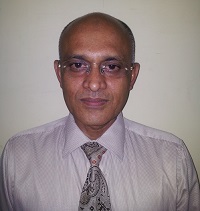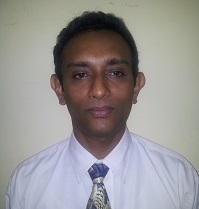 Vision 2020 Sri Lanka is the National Programme for Prevention of Avoidable Blindness in Sri Lanka, a collaboration of the Ministry of Health and College of Ophthalmologists. Dr. Asela was the first employee of the programme, heading the initiative, and he was soon joined by Dr Ahamed, in the role of coordinator.
Over the last few years Vision 2020 Sri Lanka was able to make remarkable in-roads in extending eye care services to every corner of the country. Building and maintaining infrastructure, HR development and disease control (particularly cataract, childhood blindness, glaucoma and diabetic retinopathy) are currently the main priorities.
The challenges
In the early days of the Vision 2020 programme in Sri Lanka, there was no much infrastructure nor trained personnel in the country. When Dr. Asela took on his role there was no physical office, nor staff for him to work with – only a nearly finished five year plan to start with.
Despite the challenges, he rolled up his sleeves and started preparing the ground for the activities laid out in the five-year plan,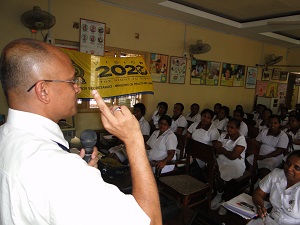 initially with a situation analysis of government's eye units, which had to be funded through his out-of-pocket expenses. When Dr. Ahamed finally joined in 2009, community eye health was still a new field in Sri Lanka and it took considerable efforts to win the trust and secure engagement from local professionals.
Slowly, with the help of national and international donor agencies, a small office within the Ministry of Health was established and gradually a few more staff were recruited, making the work more efficient.
New projects were started and through their success more donors were attracted to help up-scale the programme. Particularly successful was a school vision screening and free eye glasses programme, which continues to this day and has now expanded to the whole country thanks to Dr. Asela and Dr. Ahamed's initial dedication and hard work.
The solutions
Working in a chronically under-resourced office, Dr. Asela and Dr. Ahamed had to constantly rely on innovative approaches and sheer determination to keep the national eye health plan on track.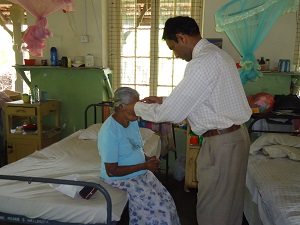 When the National Blindness Survey started in 2012 they took it upon themselves to cover and supervise all steps of the process, from liaising with the donors, to dealing with the Universities to ensure ethical clearance was in place, from getting appropriate population data, to map all survey clusters. They managed the entire process of advertising, interviewing and recruiting the survey staff, and ultimately became part of the survey team themselves, visiting all clusters, ensuring data was being collected as planned, and even dealing with equipment breakdowns. Having finished the field work they also managed the data entry and ensured its accuracy.
The team was also instrumental in raising funds, participating in regional workshops and conferences and feed all knowledge back to improve the national programme.
In summary, without the efforts and innovative solutions of Dr. Asela and Dr. Ahamed, the thousands of children and adults who had benefited from the national programme would now be needlessly blind or visually impaired. For this reason Vision 2020 Sri Lanka is proud to jointly nominate them as its Eye Health Leaders.