Supported by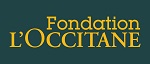 Eye Health Leaders inspire all of us to achieve a world free of avoidable blindness and visual impairment. Whether they are managers, community workers, health professionals or government officials their efforts and stories deserve to be shared.
Every year, IAPB, in partnership with L'OCCITANE Foundation, celebrates the work of Eye Health Leaders at its annual Council of Members. Check out below the inspiring stories of eye care professionals from across the IAPB membership.
See also: Eye Health Leaders 2013 and Eye Health Leaders 2014

Australia
Ophthalmologist
The Royal Australian and New Zealand College of Ophthalm.