Leading advocacy for eye health in the Pacific Islands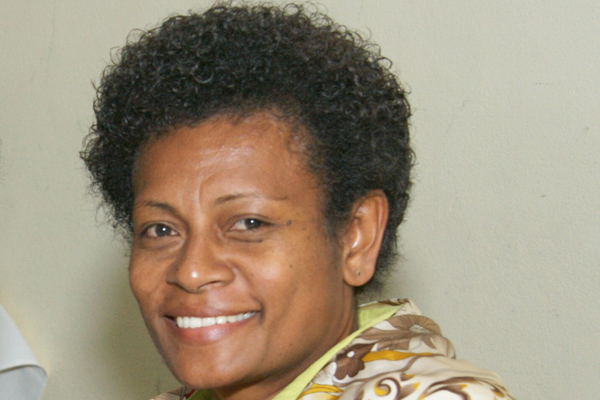 Over many years, Ana Cama has made an outstanding contribution to the development of eye health services in Fiji and across the Pacific Islands. She has always approached her work with a smile and with commendable professionalism and warmth. Ana has built strong networks in the Pacific Sub-region and beyond, and is a trusted expert and hard-worker.
Since 2012, Ana has been a Coordinator for IAPB based in Suva, supporting work to develop national plans for eye health across the Pacific Islands. Through her work with IAPB and its members, Ana has been an effective advocate for blindness prevention. She has also been closely involved in work to map trachoma prevalence in Fiji, Kiribati, Solomon Islands and Vanuatu and plan response activities with health ministries and the water and sanitation sectors. Last year Ana took part in regional training on the methodology for Rapid Assessment of Avoidable Blindness (RAAB) and has been advising several countries on RAAB proposals and planning.
Until recently Ana was president of the Pacific Eye Care Society (PacEYES), a professional body for eye nurses and doctors in Pacific Island Countries. With her leadership – as well as support from the Fred Hollows Foundation New Zealand and the Royal Australian and NZ College of Ophthalmologists (RANZCO) – PacEYES is now a stronger and more sustainable advocate for eye health workforces issues across the sub-region. A new PacEYES Committee was elected in June this year, and will build on strong foundations.
Ana has also been a leader, practitioner and advocate for low vision services in the Pacific. In 2008, she completed research on low vision services for children in Fiji at the University of Melbourne. Ana's research was part of an important body of work led by the Centre for Eye Research Australia (CERA) and was supported by a scholarship from the Australian Government. Her work on low vision has continued, with recent training at the Hong Kong Society for the Blind, and she has kept up clinic sessions and referrals with vision impaired patients in Fiji.