Driving impact in Zambia through high quality programme management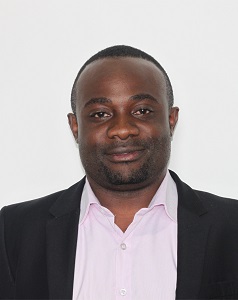 Mr. Generous Mukanga is unquestionably passionate and committed to eliminating avoidable and treatable blindness and visual impairment in Zambia. No detail is too small or any challenge too large for Generous, who spends many hours in the field making sure programmes are well resourced and the teams have the necessary support to have maximum impact.
Generous manages a portfolio that would be daunting to most, yet he calmly manages all in-country logistics and relationships from senior government officials to community healthcare workers. He plays a key role in strategic input and manages relationships with major funders with efficiency and professionalism.
As programme coordinator he reports to the Head of Programme Implementation in Cape Town, South Africa and can be relied on to take full ownership and responsibility for implementing high quality programme work in North-Western Province and other Orbis programme sites such as Kitwe in the Copperbelt province.
The extent of the portfolio, coupled with the far distances that Generous drives to meet with partners, stakeholders and beneficiaries, adds to the enormous pressure to deliver high quality work, often under trying conditions. Despite the pressure, Generous always puts people first and is rarely seen without a smile and always takes the time to engage with those he meets during his work day.
The scale of the work to be done means that Generous often works evenings and weekends; whatever it takes to make sure the job gets done. He is the epitome of professionalism and is an excellent ambassador for Orbis as an organisation. Generous's strength lies in his diverse expertise which he uses to drive the programmes in Zambia. From strategy, through to implementations, reporting, research, procurement, compliance and relationship management; Generous is an asset to the organisation.
Generous has a gentle wisdom and is clearly respected by colleagues and partners. He is calm in all situations and is able to find solutions in stressful situations. Generous has a key eye for marketing opportunities and has played a primary role in driving advocacy and public awareness of eye health in the country. Generous works with partner organisations to identify issues that require advocacy interventions and facilitates the necessary linkages and networks to support avoidable blindness prevention programmes.
Generous is driven by values far deeper than getting the job done; he strives for impact, lives changed through sight being restored and personally contributing toward programmes that are sustainable long after their implementation has been handed over to local partners.
Generous is unique in that he has a significantly varied skills set; he is not daunted by high level meetings with senior government officials or funders yet is not afraid to get his hands dirty. Generous has extensive local knowledge providing advice on Governmental protocols and processes specific to Zambia, yet functions exceptionally well within an international team.
The impact of Generous's work can be gauged in the thousands of lives transformed, the satisfied multi-year funders and the productive relationships with government partners; all outcomes that impact positively on the lives of Zambians.