Committing knowledge and expertise to develop ophthalmolgists in the Asia Pacific region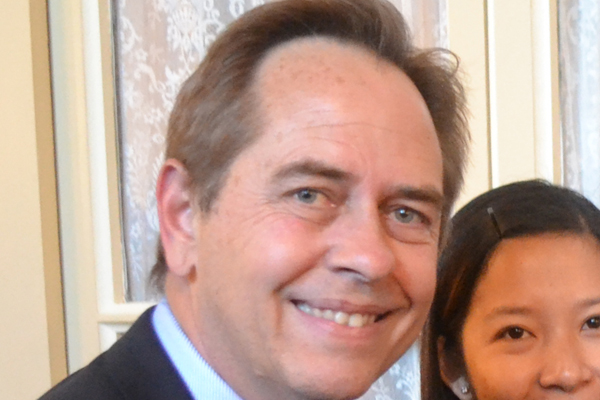 Dr. Laurie Sullivan has had a long-term interest and involvement in international ophthalmology. He has particularly contributed to educational and training development in Fiji and Cambodia, and has benefited the design and implementation of the Royal Australian and New Zealand College of Ophthalmologists (RANZCO) projects in the Asia Pacific region with his contextual and technical knowledge and experience.
Laurie was part of the RANZCO team to partner with the Pacific Eye Institute to review the Pacific Eye Institute training program that led to the review and customisation of the Master of Medicine (Ophthalmology), the Post Graduate Diploma in Ophthalmology, and the Postgraduate Diploma in Vitreo-Retinal and Diabetes Eye Care. He has also conducted teaching visits to Fiji.
Laurie was also part of the RANZCO team to work with the University of Health Sciences and other local stakeholders to review and customise the national curriculum for Ophthalmology Residency Training in Cambodia. He has also helped to ensure sustainability of this curriculum by leading 'training of trainers' workshops to translate the curriculum into teaching and assessment practice. As part of the Ophthalmology Residency Training program Laurie has also conducted visiting lectures to Cambodia to teach cornea and external disease and participated as an external examiner.
Laurie created and maintains an online networking platform for ophthalmologists in the region. This provides an opportunity for knowledge sharing and networking of ophthalmologists who may otherwise not have the opportunity for face to face meetings with colleagues. Laurie has also worked in Nepal on surgery and training visits.
As a Member of the RANZCO International Ophthalmology Committee Laurie helped establish international development project capacity at the College to contribute to the reduction in avoidable blindness and vision impairment by taking a leadership role in ensuring high quality ophthalmic education and professional standards for eye care in the Asia-Pacific region. Following this he was a member of the International Development Committee helping to provide strategic guidance and ensuring that RANZCO remains true to its mission and vision on international development issues.

Read more: RANZCO's international programs / Pacific Eye Institute