Putting exceptional clinical skills and dedication for the care of pre term infants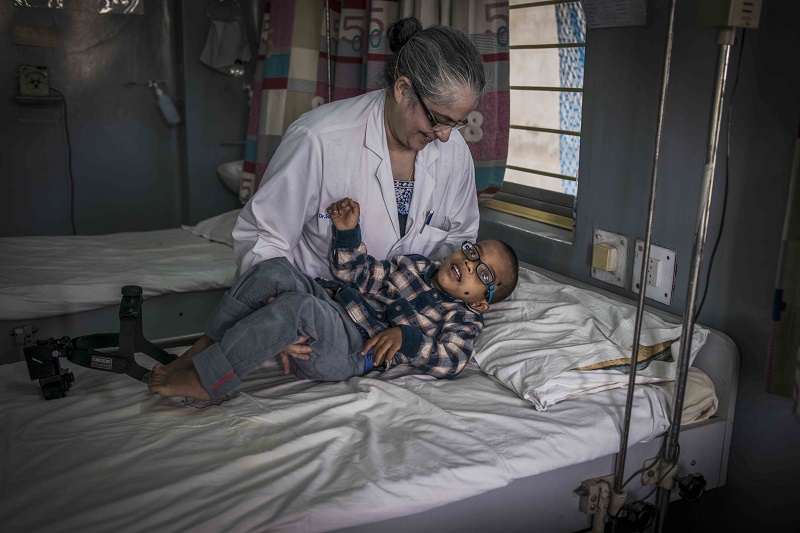 Dr Subhadra Jalali is a highly qualified ophthalmologist who has worked at L.V.Prasad Eye Institute, Hyderabad, India for many years. She has played a pivotal role in the control of visual loss from retinopathy of prematurity not only in India but also elsewhere. In 1998 she has established a highly effective programme for detecting and treating sight-threatening retinopathy of prematurity in neonatal care units across Hyderabad and has established a tertiary level centre of excellence for treating end-stage ROP, which requires highly complex vitreoretinal surgery. There are only a few surgeons in the world with the level of skill required to manage these complex cases, and she has operated on hundreds of infants who are referred to her from across India and beyond. So far over 12,000 premature babies have been treated under her care.
Subhadra is not only an ophthalmologist with exceptional clinical skills, but she is also a committed and enthusiastic trainer- the first person to start a unique, dedicated hands-on ROP course. She has trained over 350 ophthalmologists how to screen for and detect ROP again, from across India and internationally, and also teaches ophthalmologists how to operate on some of the most complex cases where surgery offers the only opportunity for sight. For example, she recently trained two ophthalmologists from Russia, who could not speak highly enough of the clinical training they had received.
Subhadra is driven by compassion and excellence, and is totally committed to the rights of the preterm infants in her care. She is an excellent communicator, and talks clearly and honestly to parents and colleagues alike. Indeed, during training she exposes trainees to all aspects of care of preterm infants – not only clinical care. For many trainees spending time with Subhadra is a life-changing experience, as they see first-hand how the head and the heart can and should work together in delivering excellent services.
Subhadra is playing a key leadership role in the Queen Elizabeth Diamond Jubilee Trust's ROP programme in India, being Chair of the Technical Expert Group on Competency Based Training, which was convened by the Ministry of Health's National ROP Task Force. She will also play a major role in scaling up services for the detection and treatment of ROP in one of the model programmes being supported by the Trust.
Subhadra takes every opportunity to raise awareness about ROP, be this through the media, meetings with senior officials, by publishing the results of her work in books, peer-reviewed journals (currently totalling 115 papers) and presentations at international meetings.