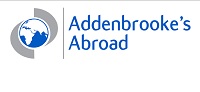 Addenbrooke's Abroad – Botswana
Training provided by external projects is often highly prized. How to ensure that trainees are committed and motivated to implement new learning and skills received during training? All ophthalmic personnel trained within the project are required to apply for training places and go through a competitive process.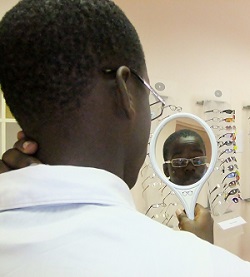 All trainings are advertised to relevant cadres and interested individuals are asked to complete an application which is reviewed by a selection panel made up of steering committee members.
The application form has included information about the training and details of required commitments to implementation of new skills and knowledge to develop new and improved services following the training(s).
A pre-requisite is the support of all applicants' managers who are asked to sign the application forms to signify that they were willing to support the applicants participation in the training and their subsequent commitment to developing and implementing new and improved services.
The process builds capacity for long term sustainability of the new and improved services being developed by the project from the very start by ensuing that those who attend training are committed.
Evelyn Brealey
Programme Director – Botswana, Addenbrooke's Abroad
evelyn.brealey@addenbrookes.nhs.uk

BHVI South Africa – First Year of Giving Sight in Soweto sees over 70 000 people screened!
In August 2013, the Brien Holden Vision Institute, the Gauteng Department of Health and Standard Chartered Bank launched a three-year project aimed at strengthening and improving the provision of comprehensive eye health services in Soweto. Called Giving Sight in Soweto, the project is the first of its kind in Gauteng and is also providing low vision services.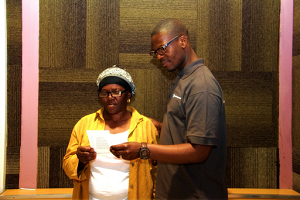 Since its inception over one year ago, the project has made great strides in achieving its objectives. So far, over 73 000 people have been screened, while 187 nurses and 51 optometrists have been trained to deliver quality eye care services. Over 3200 people have received life-changing spectacles, a number that the partners are very happy with.
"A continuation of Giving Sight in KZN, where over one million patients have been screened, Giving Sight in Soweto is a visionary effort and example of the power of public-private partnerships. It is expected to make a big impact on the people of Soweto," said Professor Naidoo, the Global Programs Director of the Brien Holden Vision Institute.
Giving Sight in Soweto is funded by Standard Chartered Bank's Seeing is Believing, and the Australian Department of Foreign Affairs and Trade (DFAT). Seeing is Believing is a global initiative to tackle avoidable blindness, which aims to raise US$100 million by 2020. This will be committed to the aim of eliminating avoidable blindness and visual impairment.
By taking a long-term approach and collaborating with leading eye-care organisations and charities, Seeing is Believing supports the development of sustainable eye-care services in areas of poverty and high need.
Giving Sight in Soweto is one such example and works to improve eye health services in Soweto in the following ways:
• Infrastructure development: will be improved by providing basic equipment for vision screening to trained primary health care nurses and equipment for community health centers to provide refractive errors and low vision services.
• Human Resources Development: By training nurses and Optometrists to deliver eye health services at clinics, community health centres and schools, capacity is developed at all levels of care to ensure the delivery of comprehensive eye health services.
• Service Delivery: Screening and eye health education at primary health care level will help prevent blinding conditions before they become even more serious. Provision of refractive error and low vision services will reduce the number of people who are unnecessarily visually impaired by creating access to eye exams and much needed spectacles and low vision aids.
• Research, Monitoring and Evaluation; Research will be conducted to obtain baseline information for planning and resource allocation as well as to improve services. Eye health promotion materials will also be developed to assist in improving knowledge and health seeking behaviour.
Correcting avoidable blindness is a priority for the three partners. According to Professor Kovin Naidoo, the Global Programs Manager of the Brien Holden Vision Institute, more than 13 million South Africans require vision correction, but accessing the small amount of optometrists working in the public sector can be a challenge.
"Without an eye examination and the correct treatment, individuals are more likely to fall out of employment and education. The obvious cost is not just to the family, but also to the wider community, where lack of employment and education contributes to the downward spiral of economic instability," he said. "By up-skilling nurses and optometrists, improving infrastructure and equipment, we aim to improve the community's access to eye health services – allowing those in need to correct their poor vision and to participate fully in society," concluded the Professor.
According to Ebenezer Essoka, South and Southern Africa CEO for Standard Chartered Bank: "We are delighted to contribute sustainably to the eradication of treatable and avoidable blindness in South Africa's poorest communities. Until recently, optometry services were not provided in the public health institutions and, consequently, the vast majority of South Africans remained with uncorrected visual impairment. There are up to 39 million people already blind across the world. Without effective intervention, this is set to rise to 76 million by 2020. More than 90% of these people are in the developing world and deprived urban areas. The issue goes beyond health – it affects the livelihoods of individuals and the economic well-being of communities. But 80% of blindness can be prevented or treated. Through Seeing is Belieiving, we raise money to prevent and treat avoidable blindness and we've helped to bring affordable eye-care to some of the poorest communities across the globe."
For more information, please contact:
The Brien Holden Vision Institute: Lisa-Marie Els –Communications Manager for the Africa region: + 2731 202 3811 / +27 78 458 2799 / l.els@brienholdenvision.org.za
Standard Chartered Bank: Aya Qangule – Corporate Affairs Manager, South Africa: +2711 291 8187 / +27 81 032 2960 / Aya.Qangule@sc.com
About the Brien Holden Vision Institute:
Brien Holden Vision Institute believes in vision for everyone…everywhere. The Institute is a global multidisciplinary research, development, commercialisation, education and public health organisation, focused on developing breakthrough vision correction and eye care solutions that will improve the quality of vision people experience, prevent blindness and deliver equity in eye care access worldwide.
Share the vision: www.brienholdenvision.org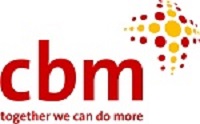 CBM Ivory Coast
The Ivory Coast Ministry of Health's 'National Eye Health and Onchocerciasis Programme' (PNSOLO), in its 2013-16 Strategic Plan, estimates blindness prevalence in Ivory Coast at 1.5%. Cataract prevalence is estimated at 0.8% which equates to 160,000 cases awaiting operation. Great disparity in the level of eye health care provision exists between Ivory Coast's largest city and commercial centre Abidjan and the rest of the country.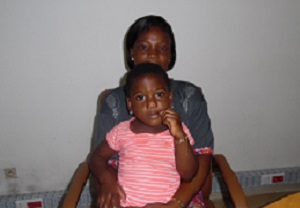 CBM's 4-year project will provide a number of hospitals with essential eye care equipment and consumables and train ophthalmologists in eye surgery. It places a strong emphasis on regional hospitals, where eye surgery is currently unavailable due to a lack of equipment and trained doctors.
It will also improve access to surgical eye care and awareness of the prevention of blindness through collaboration with the Ivory Coast Red Cross, who will conduct community outreach through their existing volunteer network, and by working with local disabled people's organisations to conduct advocacy and awareness raising activities.

Barbara Trachsel
Programme Manager – West/Central Africa & Latin America, CBM UK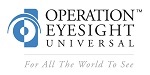 OEU GHANA – POVERTY, IGNORANCE AND VISUAL IMPAIRMENT
The last out of six children, Ekow Quayson is a 14 year old student of Young Executive School, Kasoa, Central region, Ghana and son to Mr. Ebo Quayson (deceased) and Mrs. Hannah Quayson (a petty trader).
According to Mrs. Hannah Quayson, Ekow, started having itchy and watery eyes at the age of two (2) when together with Ekow's father, now deceased, glasses (lens) was prescribed and dispensed to Ekow.
At the death of young Ekow Quayson's father (Mr. Ebo Quayson), a prophetess and friend of Ekow's family informed the family Ekow will go blind if he continues to use the glasses. This, the ignorant, poor and innocent loving mother of Ekow believed the prophetess and stopped Ekow from wearing the glasses.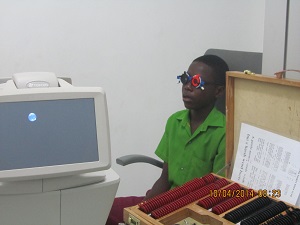 Ekow's mother (Mrs. Hannah Quayson), further indicated that even if she had not believed the prophetess, given her economic situation now, it would have been very difficult if not impossible to purchase glasses for Ekow. Mrs. Hannah Quayson could not hide her joy when she was informed Operation Eyesight Universal will bear the cost associated with getting Ekow a pair of glasses.
Ekow's class teacher, Mr. Isaac Eshun Lamptey, also indicated that Ekow is among the best students in class but has a challenge to read from the chalkboard from a distance. However, Ekow will always want to use the back seat in class.
Luck smiled on Ekow when on Wednesday 9th April 2014, the outreach team of Watborg Eye Services in partnership with Seeing is Believing phase V as part of their outreach activities visited Ekow's school for a screening exercise.
Ekow had an entrance vision of RE 6/36 and LE 6/18 indicating an abnormally low vision, the pin hole effect improved his vision to RE 6/9 and LE 6/9 which indicated a refractive error. Thorough assessment through the refractive procedure brought his vision to a standard normal vision of R.E 6/6 and L.E 6/6 with lense powers of R.E -2.50/-0.50 x 180 and L.E -2.00/-0.50 x 170.
Both Ekow's mother and Young Executive School are most grateful to Operation Eyesight Universal and Seeing is Believing for its unyielding commitment to the elimination of avoidable blindness.

Emmanuel Kumah
Country Manager, Ghana, OPERATION EYESIGHT UNIVERSAL

Sightsavers Sierra Leone "A Drive towards Eye Health Integration into wider health systems"
Eye health has over the past decades been seen as a stand-alone project without direct link with the MoHS. The result is that after over 50 years after independence, the majority of the population in the provinces preferred the use of herbs, soap and other materials to treat their eye infections.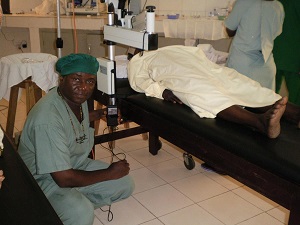 On the side of the government, little or no funding was allocated to eye care (as it was known) and it was not included in relevant health documents as malaria and tuberculosis would have been, for instance. Globalisation has crept in, and a complete turnaround began with more demand for eye health facilities and services.
Increased awareness among the population, provision and uptake of services and the direct involvement of DHMTs in eye health interventions has been the springboard for getting health practitioners into eye health particularly at district level.
The stride towards integrating eye health into primary health care has increased government support for eye health in the areas of funding allocations, training, deployment and absorption of nurses. Identified focal persons for eye health within DHMTs has further strengthened the integration process. They coordinate eye health activities within the DHMT and provide primary health care support to the various eye departments within the district hospitals.
Alpha Bangura
Sightsavers Sierra Leone

Sightsavers Uganda: Working towards Introducing Quality Standards for Eye Health in Uganda
The Uganda SiB Child Eye Health Project is part of the regional child eye health programme being implemented in three East African countries: Uganda, Kenya and Tanzania for the period January 2013 to December 2016. Sightsavers is the lead NGO in Uganda.
The project team has embarked on establishing the first clinical guidelines for eye health in Uganda. In May 2014, Sightsavers introduced the Quality Standards Assessment Tool (QSAT) that was piloted at Mulago National Referral Hospital, one of the key tertiary facilities implementing the SiB project. The assessment tool has key quality indicators including; service delivery, health workforce, infrastructure & technology, medical products & equipment, patients & providers' safety and programme effectiveness. The tool brought out comprehensive findings on the status and quality of child eye health services in the facility.
Notably; some of the key strengths recorded included; a very commendable infection control practice with many posters displayed emphasizing disposal procedures, high staff motivation at all levels, competent team, a system in place albeit manual for patient records. The noted challenges were; lack of standardized documentation e.g. clinical guidelines, poor equipment maintenance mechanism, limited theatre space and poor systems for monitoring surgical outcomes.
These findings were later presented during the National Prevention of Blindness Committee (NPBC) quarterly meeting held at the Ministry of Health in the presence of various eye care partners and practitioners among other ophthalmologists, representatives of professional bodies, such as the College of Ophthalmology for East Southern and Central Africa (COESCA), Optometrist Association of Uganda, Uganda Ophthalmic Clinical Officers and cataract surgeons. This forum further provided a learning platform for the participants. Thereafter, a collective decision to nominate a team to generate quality standards/clinical guidelines for eye health was made.
By October 2014, a team lead by the National Eye Care Coordinator and Assistant Commissioner Quality Assurance at the Ministry of Health convened to generate quality standards for eye health to guide service delivery in Uganda. The draft document is currently under review by the various ophthalmologists and partners before being presented to the next NPBC meeting and thereafter presented to the National Technical group and Senior Management Team at the Ministry of Health. Once approved and endorsed, the SiB Child Eye Health project will see the establishment and dissemination of agreed clinical guidelines/quality standards for eye health in Uganda.

Moses Okipi
Sightsavers Uganda