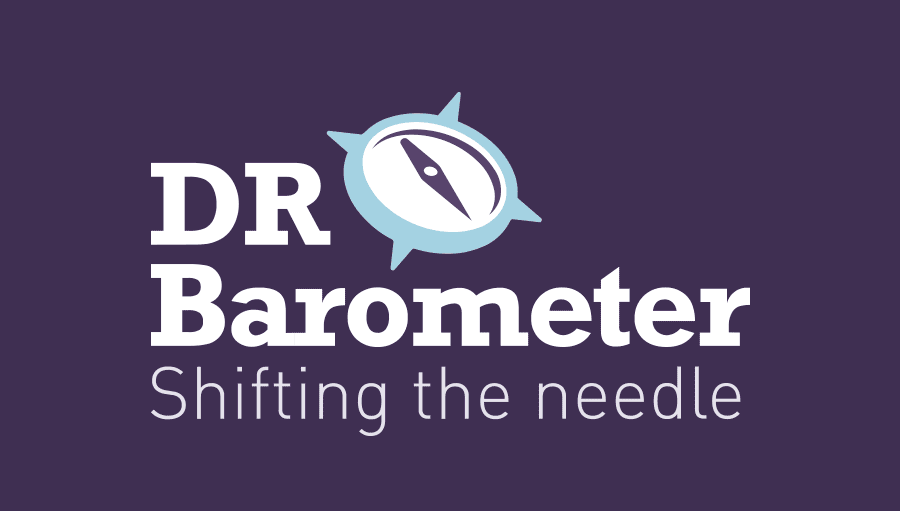 To investigate the global, regional and specific country issues surrounding DR and DME, the International Federation on Ageing (IFA), the International Agency for the Prevention of Blindness (IAPB) and the International Diabetes Federation (IDF) conducted a comprehensive, two-phase, multi-country study.
Phase one was a qualitative study comprising interviews in eight countries that represented a cross section of regions and income levels. Phase two was a quantitative study comprising desk research and the generation of new data from of a specifically designed, web-based survey of 4,340 adults with diabetes and 2,329 health care professionals in 41 countries. The study population of adults with diabetes who participated in the survey was self-selected, predominantly from patient organisations as well as membership organisations of older adults (seniors).
  Vist website: https://drbarometer.com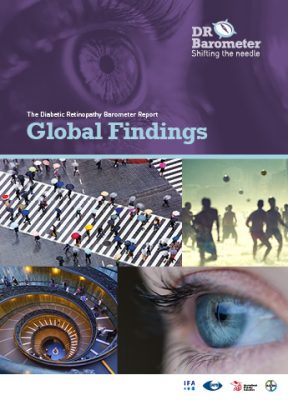 The Global Report
Bringing together the key findings of the 41-country DR Barometer Study. Comprising qualitative and quantitative evidence of, and outcomes for, adults living with diabetes, who find themselves at risk of developing eye complications.
 View full report
 Full report
 Infographic
 Appendices
 Full report (Japanese)
 Appendices (Japanese)
Approximately one in three adults with diabetes worldwide – up to 93 million people – is affected by diabetic retinopathy (DR), a complication of diabetes which can lead to blindness if left untreated
Key Questions
To ensure that meaningful change is achieved across the patient care pathway, a comprehensive series of evidence-based recommendations are proposed. Read more.
Building the Community
Join the global community to improve patient and provider education, services guidelines and protocols, access to screening, treatment and access to service. Advocacy resources will be freely available as well as the latest information from patient organisations and key opinion leaders. Subscribe on DR Barometer website.
Other Diabetic Retinopathy resources