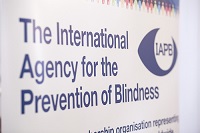 IAPB's 2013 Council of Members meetings took place on 14-17 September in Brighton, UK.
Almost 150 delegates from about 70 organisations worldwide attended the event: a significant increase in numbers compared to previous Council meetings.
The meetings started with a very successful Diabetic Retinopathy Work Group session, attended by almost 50 delegates, including contributions from WHO, the Queen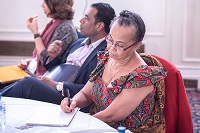 Elizabeth Diamond Jubilee Trust and the International Diabetes Federation.
Following a Sunday full of IAPB Board Committee meetings, Monday saw themed Workshop sessions covering the new WHO Global Action Plan, World Sight Day, Human Resources, Global Burden of Disease, Eye Health Systems and Rapid Assessment of Avoidable Blindness methodology – the sessions had been developed by members, for members and their introduction provided an effective platform for sharing and learning from each other. You can access all themed sessions' presentations.
Finally, the Council of Members plenary session was held on the Tuesday, following the IAPB Board meeting. The Highlights:
The CEO report; Peter Ackland summed up key achievements over the last year and oulined challenges in the future;
The presentation of the new IAPB strategic plan 2013-2017; 'a strategy of and by members';
The launch of a global legal pro bono service for IAPB members in partnership with Thomson Reuters Foundation (learn more); and,
A well-received key note address by Prof. David Molyneux of the Centre for Neglected Tropical Diseases at the Liverpool School of Tropical Medicine.
You can also view videos from the Council plenary here: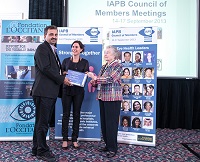 This year's Council of Members also featured celebration of 20 Eye Health Leaders – they had been nominated by member organisations as future leaders of the eye health sector. Seven were able to attend and all were recognised in a small ceremony by Lady Jean Wilson, co-founder of IAPB, and Ms. Marie Bonneaud of L'OCCITANE Foundation, sponsor of the initiative (photos from the ceremony)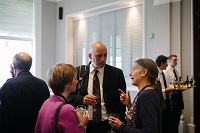 The four-day event ended with a drinks reception; a final, informal opportunity for delegates to share impressions from the meetings and plans for the future.
IAPB thanks all the participants for making this an engaging and stimulating CoM meetings – proof, once again, of the passion and collaborative spirit of our sector.