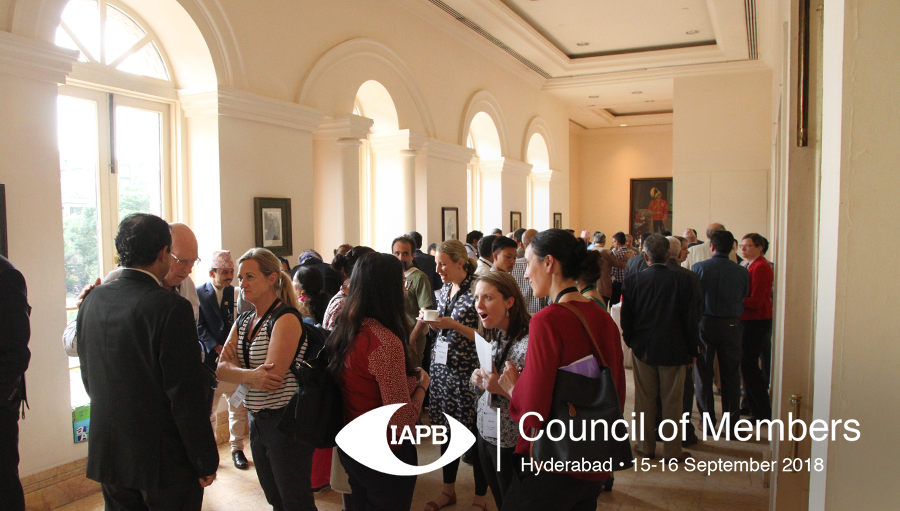 Thank you
The IAPB Council of Members in Hyderabad, India is now behind us–we had a great time putting it together and we hope you did too. (Read our round-up on the Council here–and let us know in the comments if you have anything to add).
Congratulations again to our local hosts, the wonderful L.V. Prasad Eye Institute (LVPEI), who are celebrating the 20th anniversary of their community outreach programme, GPR ICARE (Gullapalli Pratibha Rao International Centre for Advancement of Rural Eye Care).
The opening session began with Dr Alarcos Cieza, Coordinator, Disability and Rehabilitation at the WHO, highlighting the building momentum around eye health services and their integration into UHC. She called on the IAPB membership to think of fresh ideas to keep the momentum going. IAPB's CEO Peter Holland showcased the big numbers and their all-too-human impact. He talked about national and state-level UHC programmes that included eye health, and promised to work with the membership to encourage other countries to do the same.
Over two days, we had many interesting sessions and the hallways sparkled with conversations and discussions. What did you like? What did you not like? Please do let us know. Your feedback will help us plan our annual Council meetings better.
Photo albums
We are delighted to honour Eye Health Heroes this year too–see all the nominees.