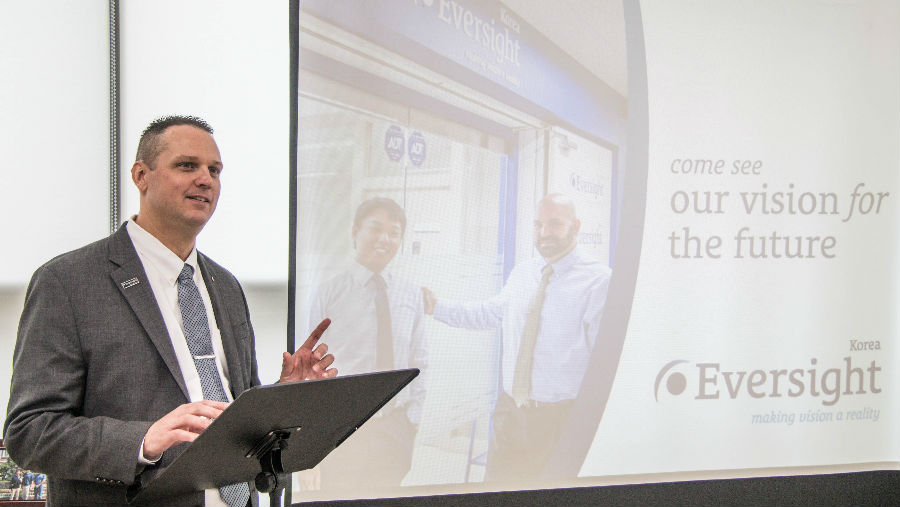 Collin Ross, Vice President of Global Development for Eversight, a leading network of nonprofit eye banks, is a true Eye Health Hero. Over his 20-year career, Collin has worked with physicians and transplant professionals in many countries to combat corneal blindness through transplantation and medical education. He joined Eversight (then Midwest Eye-Banks) in 1997 following a career as an international economics and policy expert at a consulting firm in Washington, DC.
He received his Master of Public Management degree in International Security and Economic Policy from the University of Maryland in 1995. He began his eye-banking career as an information systems and facilities management expert, becoming proficient in eye bank logistics and operational management. Collin also obtained his CEBT certification and then transitioned into global eye bank development.
Beyond his extensive expertise and vision; Collin has a unique ability to form alliances with people from all over the world. He maintains a sense of cultural humility and establishes a comfortable rapport with audiences of different nationalities, races, religions and beliefs. While it certainly helps that he has an instinctive and compassionate understanding and ability to communicate with people who have limited English ability. He also speaks Korean and has some with German, Urdu, French and Spanish.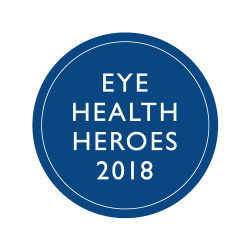 Eye-banking networks for all countries are integral components of achieving Universal Eye Health. Collin's professional accomplishments include the implementation of the first ever Eye Bank in S. Korea. He was also integral in establishment of a sustainable eye-bank network in Pakistan. He is a tireless advocate for restoration of sight via consented donation and corneal transplantation. Collin is one of the global thought leaders bringing about increased awareness that is driving the grassroots changes necessary to address the global need for donated corneal tissue and sustainable eye banking systems
Nominating Organisation: Eversight
"We know that restoring sight is a catalyst to empowering self-worth and allowing people to realize their potential, and contribute to their families and communities in ways they had never previously dreamed possible. Everyone, no matter where they live, should be able to receive the gift of sight."