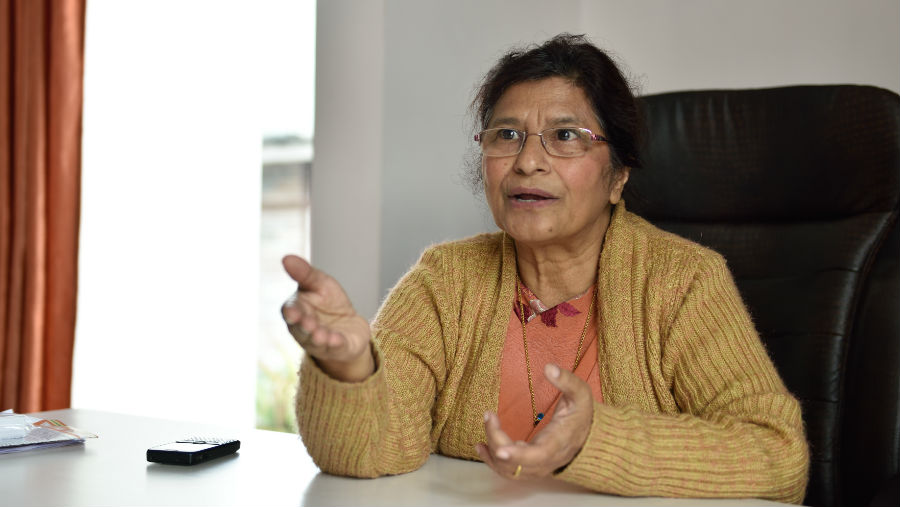 Dr Jennifer Vaid Basaiawmoit, a native from the Khasi Hills, Meghalaya was the first tribal female ophthalmologist of the state. She completed her schooling from Shillong, her MBBS degree from Assam Medical College, Dibrugarh and later MD-Ophthalmology from All India Institute of Medical Sciences.
The Government of Meghalaya, recognizing her enormous potential, requested her to help them implement the National Programme for Control of Blindness. In September 1979, Dr Basaiawmoit joined the Civil Hospital, Shillong. She took on a whole set of responsibilities and exemplified hard work by going beyond conventional duties, ensuring that service delivery is emphasized for the less privileged in the underserved and difficult to access areas of Garo, Khasi and Jaintia hills. She converted several existing government facilities into temporary surgical units and served as one of the only two operating ophthalmologists of Meghalaya for a population of 2.5 million.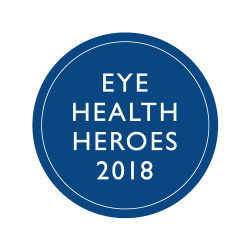 Post-retirement as the Director of Health Services (Ministry of Health and Family Welfare) in 2008, her dream to serve the people continued through Bansara Eye Care System. This was setup with a vision of affordable high-quality eye care through a 3C approach – Collaboration, Co-operation and Convergence. From a small clinic providing primary eye care services, Bansara now has developed into a young dynamic premier eye care institution working to combat blindness in Meghalaya. The hospital till date has screened over 500,000 people and conducted over 10,000 surgeries. In 1992 Dr Basaiawmoit launched the Society for Promotion of Eye Care and Sight (SPECS), the charitable wing of Bansara which, besides providing eye care services to all sections of the society irrespective of their ability to pay, also has set up a blind school. The Bansara Institute of Ophthalmic Sciences, the first college of optometry in the region boasts of having provided trained eye care manpower to several north-eastern states.
Dr Basaiawmoit has donned many hats – she has been the Vice President of VISION 2020 The Right to Sight India; she has been an active advisor to the government of Meghalaya, she has been associated with multiple NGOs and served as the past President of Lions Club of Shillong. She has also served as the State Programme Officer of NPCB for Meghalaya. A motherly figure for all staff of Bansara, she has not only made a difference in the lives of people around her but for the community at large while ensuring universal eye care is a reality.
"Driving change for people of my community which results in social impact and ultimately brings a smile on the faces of patients, is what keeps me going. I love my job as it has helped me become a better individual and has given me ultimate fulfilment. It has allowed me to serve with passion and compassion. The northeast region of India is an under-served and neglected region and I am fortunate to have had the opportunity to contribute and give back in a little way to make the lives of the people with eye disorders better."