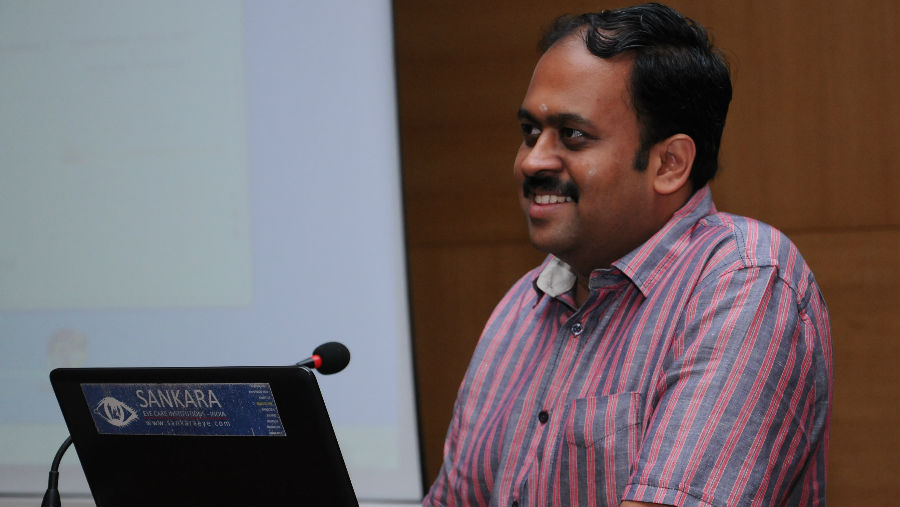 From 2008 Sankara Eye Foundation, India has grown from a single institution to a network of ten hospitals and one of the largest community eye care providers in the world performing around 200,000 surgeries annually. Dr Kaushik has been part of the core team strategizing and operationalizing initiatives. He has been designated as the President Medical Administration, Education & Quality.
Dr Kaushik, a paediatric ophthalmologist has shown sensitivity to those with special needs. He helped establish "milestone", a centre to provide eye care to children with autism. Recognising the difficulty people who are blind in rural areas had to access specialized services for rehabilitation, he led the team that designed "maithri" the world's first mobile vision rehabilitation van that provides comprehensive rehabilitation services to over 175 people who are blind around Bengaluru.
Qualified human resource are a deterrent to scaling eye care. Dr Kaushik worked with optometrists in the Common Minimum Curriculum for optometry and also was key to the course being started in the state of Karnataka. From only 1 college in a deemed university in 2008, today there are over 15 colleges in the state.
Collaboration has been his strength. From involving the team in implementing Design Thinking for human centric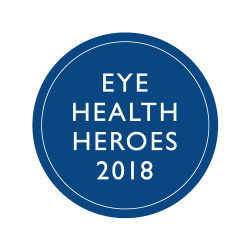 solutions ranging from improved patient flow to establishing a thrust on innovation, he has worked within constraints. Keeping with the philosophy of Sankara Eye Foundation, India of High Quality Eye Care with Frugality, he initiated a unique model of Quality Implementation SanQALP (Sankara Quality Assurance Learning Programme). This blended an identified Quality Champion with processes, audits and advocacy to bring up the level of standardization to make all 10 hospitals apply for the National Accreditation Board of Hospitals. He has also collaborated with technology providers for AI based solutions for diabetic screening and with academia on screening norms and treatment of childhood refractive errors.
Policy changes and positive health seeking behavior take a lot of advocacy. He was instrumental in achieving two national records through advocacy. Towards enthusing the lay public on preventive eye care we created the world's largest vision chart of 7000 square feet. It was disheartening that the people who are blind even after 50 years of independence were not able to experience the symbol of national pride, the flag of India. Together with experts we were able to design the first tactile braille Indian national flag which adhered to the national flag code.
"I have been inspired into this journey by our founders Dr R.V. Ramani and Dr R. Radha. At Sankara Eye Foundation India, I get to provide the best of care irrespective of the patients' ability to pay. The past 2 decades has seen me grow professionally and as an individual. I have learnt to look beyond the diagnosis at the root problem and build collaborations. From human resource to technology and process innovations, some of our pilots have been scaled across our organisation and also adopted by others. These are small steps in ensuring no one is needlessly blind."