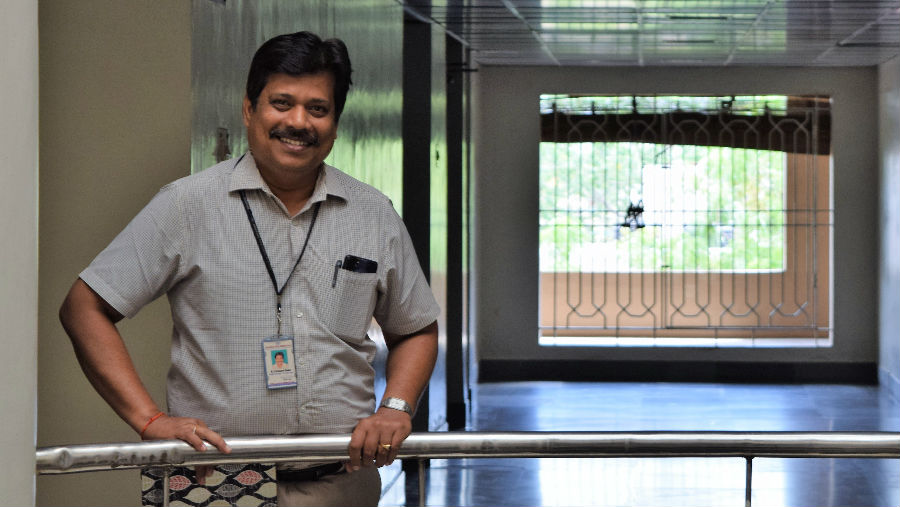 Aravind Eye Care System has always been a pioneer in the use of information technology (IT) in improving patient care: from developing probably the first integrated hospital management system for eye hospitals, to deploying the largest tele-medicine network for primary eye care. This initiative began in the late '80s when there was no organised software industry in India – the applications had to be developed in-house. Since then, Aravind has been a forerunner in deploying technology for creating access, easing patient care, automating processes, documentation, monitoring and evaluation.
When Mr Ganesh Babu joined Aravind as an intern in 1988, he instantly improved the efficiency of some of the applications that were being used. He has since, grown to become an important part of the mid-level management at Aravind, leading the IT team. Besides this, Mr Ganesh has played an active role in improving operations and quality at Aravind, a quality that has enabled him to effectively design relevant software applications.
Mr Ganesh as the senior IT manager, has guided the technical team to build software applications that are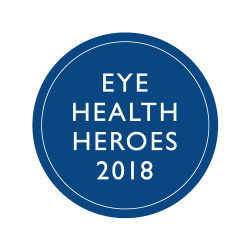 integrated into all aspects of work at Aravind Eye Hospitals – patient registration, waiting time monitoring, disease coding, admissions, billing, counselling, appointment scheduling, patient SMS reminders, outreach, optical dispensing, inventory management and human resource information system. The team also developed the telemedicine platform for delivering primary eye care at remote villages, to allow patients to consultant with doctors at the base hospitals.
Another unique application is CAT-QA, the first cataract surgical quality monitoring system that allows intensive analysis of cataract surgical quality with an in-built feedback system to surgeons. More recently, the team has
developed and deployed the Electronic Medical Records system at Aravind Eye Hospitals.
The important aspect of Aravind's IT service is that all these applications are developed to be used beyond Aravind. These are made available to other eye hospitals as affordable packages. Today, these applications are used by over 150 eye care institutions in 11 countries. There is a dedicated team that customizes Aravind's applications to be suitable for these client institutions. They also provide ongoing service and support, including organising user meets for continuous updating and improvement.
He has also been instrumental in developing important IT products for programme planning, project management and quality assurance. These include the BOOST app (Better Operative Outcomes Software Technology) developed in collaboration with Dr Nathan Congdon and Orbis and developing Nepal's national eye care database, that pools data from all eye institutions in the country.
Mr Ganesh did not restrict himself to the functions of an IT manager. With his keen understanding of eye hospital management, he has provided consultancy to several eye hospitals in India and other developing countries including Malawi, Cameroon, Nigeria, Nepal, Bangladesh and China. He has personally visited, evaluated and mentored the leadership and staff at these institutions in order to improve patient volumes, quality of outcomes, information systems, employee engagement and profitability.
"I enjoy designing and developing appropriate IT solutions that help improve patient care and administrative processes, allowing users to be more efficient. I see the power of data which, when made appropriately available, enables evidence-based planning and decision-making. This enhances eye care both at the operational level and in improving service coverage and quality. Eye hospitals are able to use their own data to identify growth opportunities, facilitate development and implementation. I feel satisfied when I see eye hospitals, capturing the right data and utilizing it to reach more patients, to deliver quality care and to fuel continuous improvement."