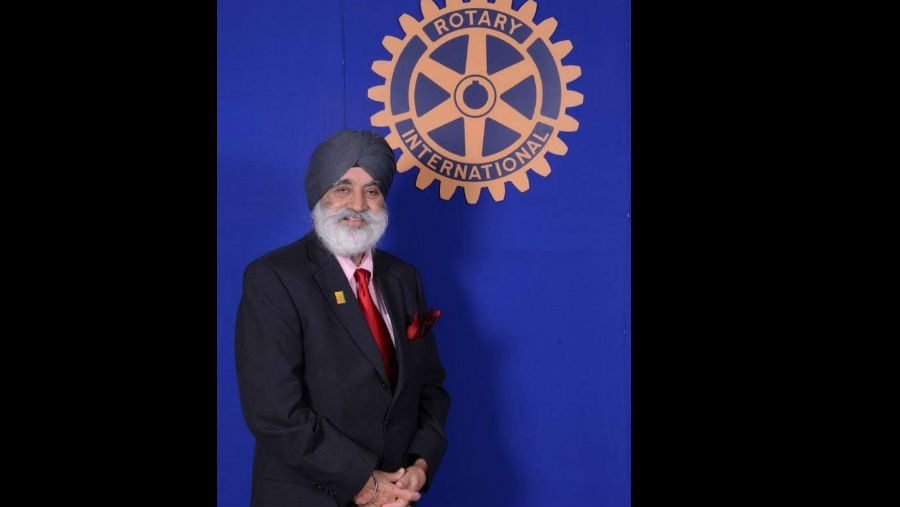 Manjit Sawhney is a Rotarian who has held multiple leadership positions in his club, as a District Governor, and on many campaigns including PolioPlus where he was Chair of the SE Asia Regional Committee, Vice President of the Rotary Action Group for Prevention of Blindness, and Vice President of the National Association of Blind Women. During his year as District Governor 1997-1998, he spearheaded a campaign to perform 100,000 cataract operations throughout India in collaboration with Operation Eyesight Universal in Canada and the LV Prasad Eye Institute in Hyderabad, both IAPB members, to celebrate Rotary's Centenary.
When the International Eye Foundation (IEF), on behalf of IAPB, set out to develop a partnership with Rotary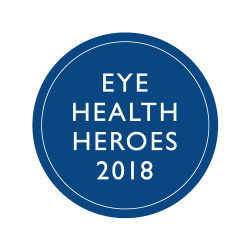 International (RI), a joint pilot project was developed to build a small social enterprise eye hospital with an operating theatre in Karol Bagh, an underserved area of Delhi. A local philanthropist donated land and a building to house the hospital. IEF and Sawhney's team developed a plan to build out and equip the hospital, train and hire staff, and develop a budget. The project was established and led by Mr. Sawhney and the Rotary Club of Delhi South Metropolitan District 3011. Along with an international partner, the Rotary Club of Kihei-Wailea, Maui D 5000, Hawaii, the two clubs put in a contribution to the project and sought a Global Grant from the Rotary Foundation in 2016 to meet a $200,000 match with the IEF's $200,000 contribution. Between 2016 and the hospital's opening in May 2018, it was decided that it would become a satellite of the Dr. Shroff Charity Eye Hospital network in Delhi (also an IAPB member) helping to further strengthen eye care for the poor. The new Rotary Shroff Eye Centre in Karol Bagh, Delhi will have its official opening on 18 September 2018 with Rotary, IEF, and IAPB leadership present.
IAPB and Rotary International (RI) signed an IAPB/RI Service Partnership at RI headquarters in Evanston, IL, USA in August 2017, one of only five RI service partnerships. Mr. Sawhney is a key player in making this partnership a reality. He is a kind and dedicated humanitarian who cares about saving sight and the poor. He has shown tremendous leadership in bringing this first IAPB/RI pilot project to fruition.
"I am excited because I know that what will follow in the times to come will be quality eye care, outreach programmes, and training programmes for the poor in Karol Bagh, Delhi and as a pilot project of IAPB and Rotary, in many parts of the world. What excites me at a personal level is the fact that destiny has given me a role, a small role, in all that has happened and is going to happen to prevent blindness."